April 2022
New York Cottages & Gardens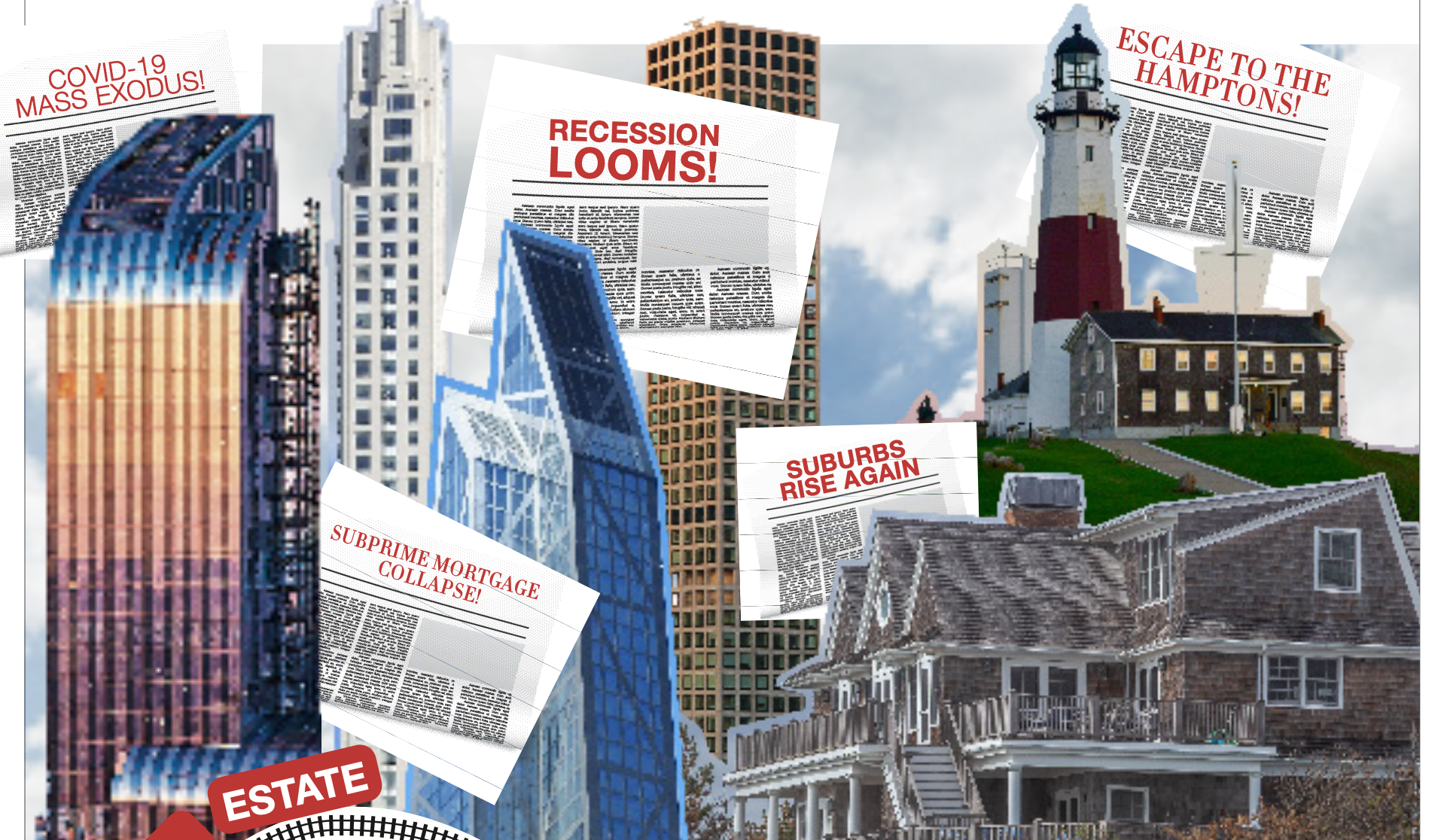 Roller Coaster
In spring 2012, New York City and the surrounding suburbs were clawing their way out of the Great Recession.
Summer 2022
Milieu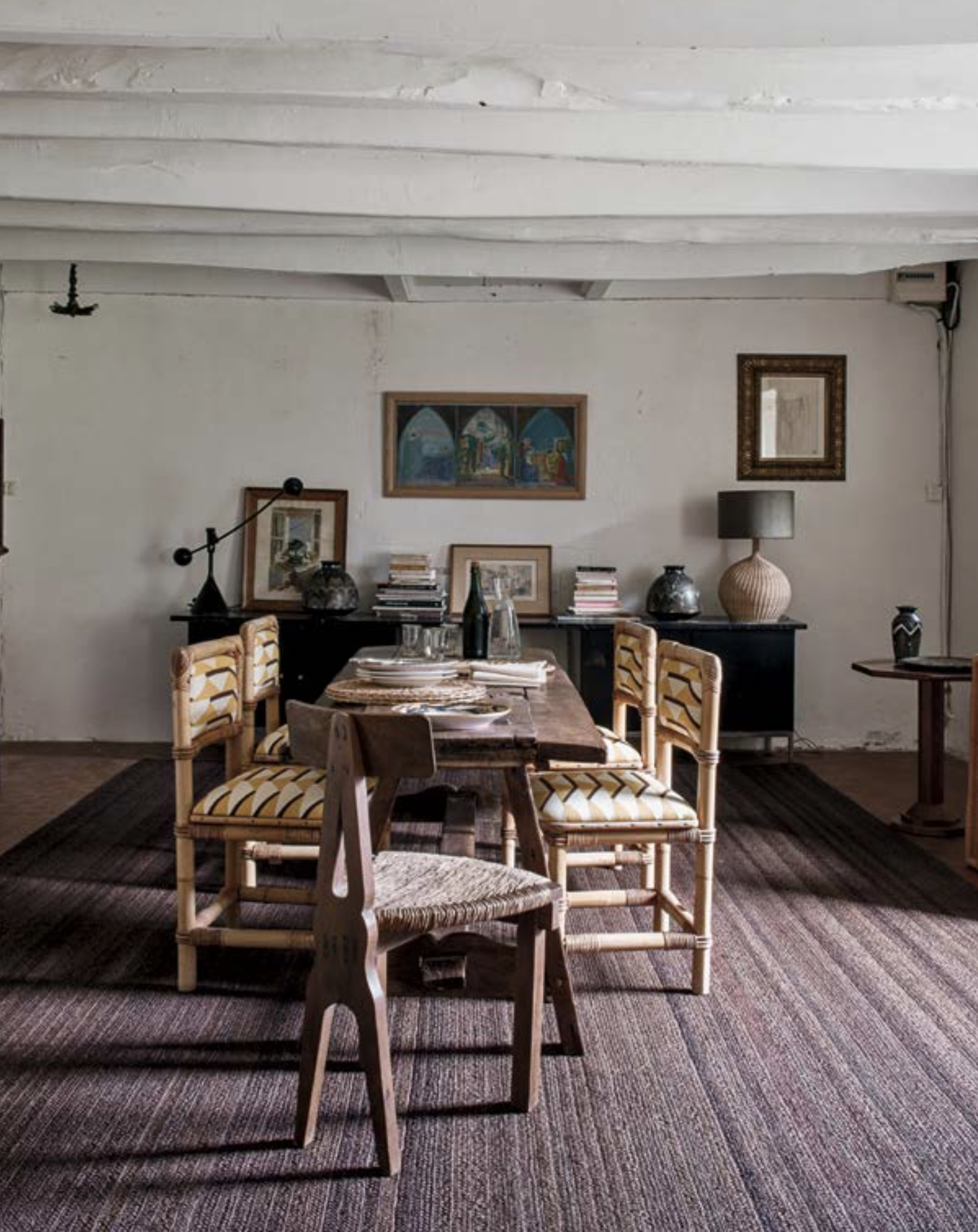 Au Naturel
A French couple restored two old homes in France, while reinventing a venerable wicker-making industry.
Spring 2022
Lifestyles
Sensational Spaces
There's no shortage of spectacular properties in South Florida.
Spring 2022
Milieu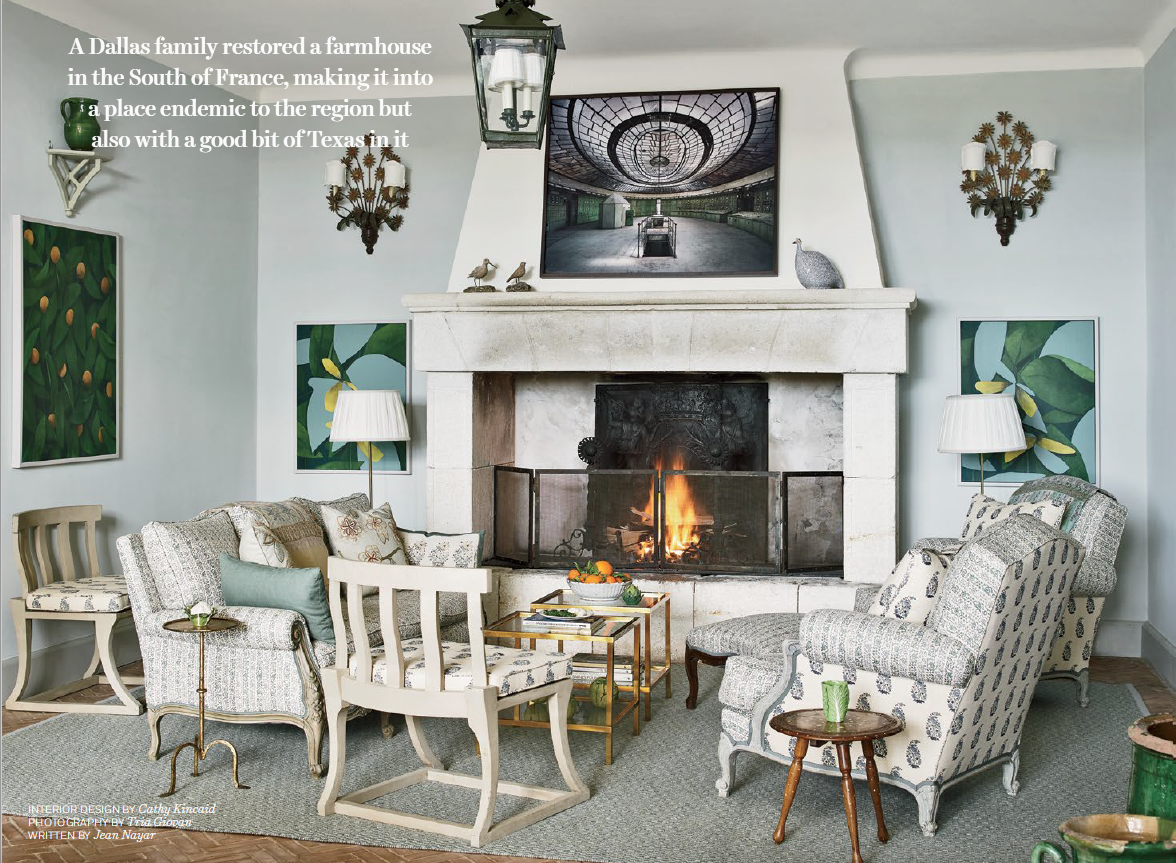 Found In Translation
A Dallas family restored a farmhouse in the South of France, making it into a place endemic to the region but also with a good bit of Texas in it.
March, 2022
Interiors+Sources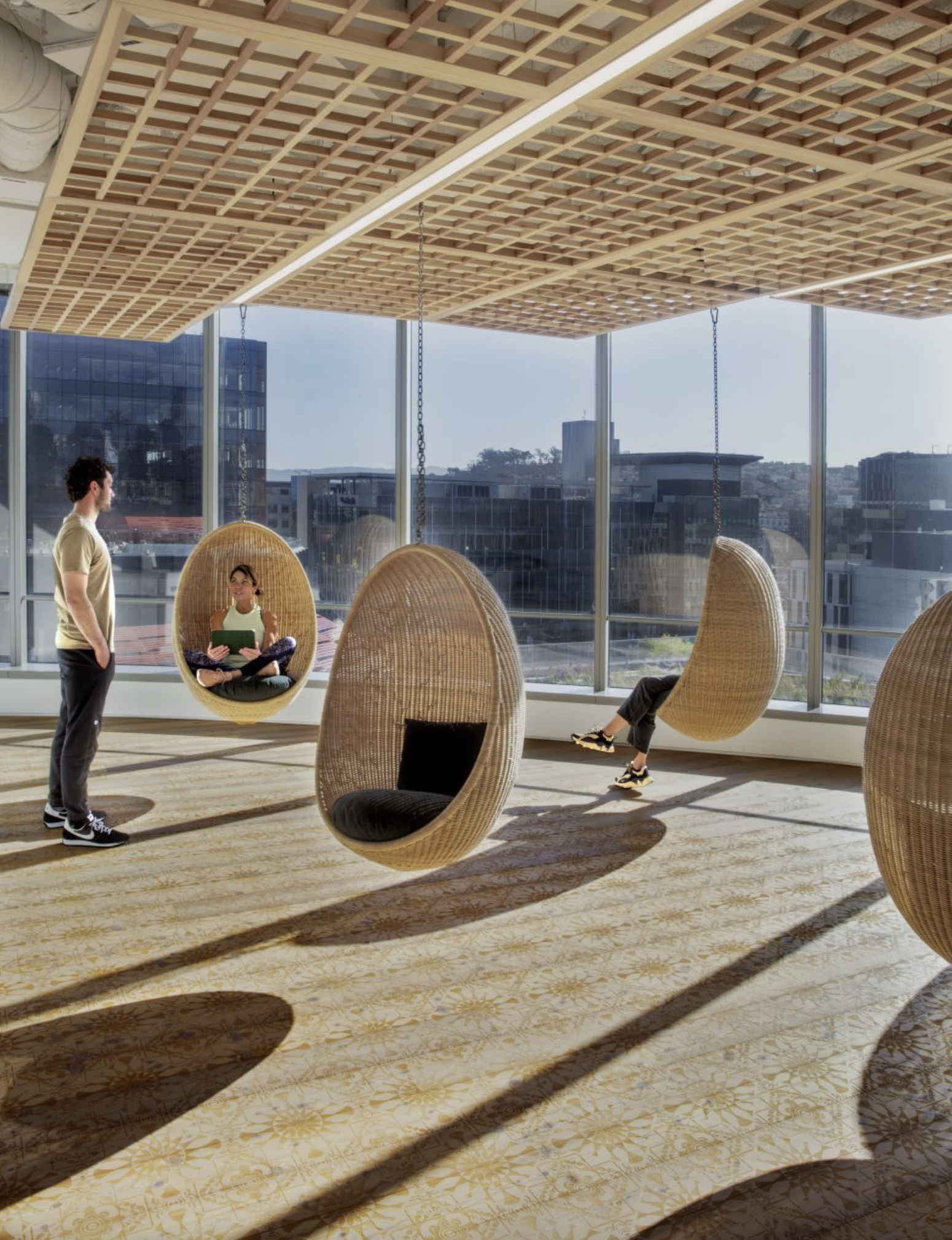 Uber's Reimagined Offices
Raising workplace design to a new level
Winter 2021-22
Lifestyles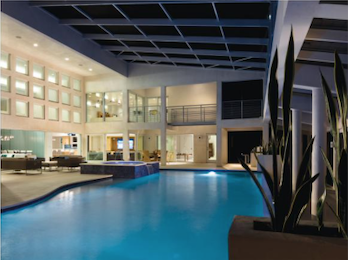 Change Maker
A champion of sustainable design, architect David Harper continues to make buildings every more resilient and eco-friendly on decade at a time.
Winter 2022
Milieu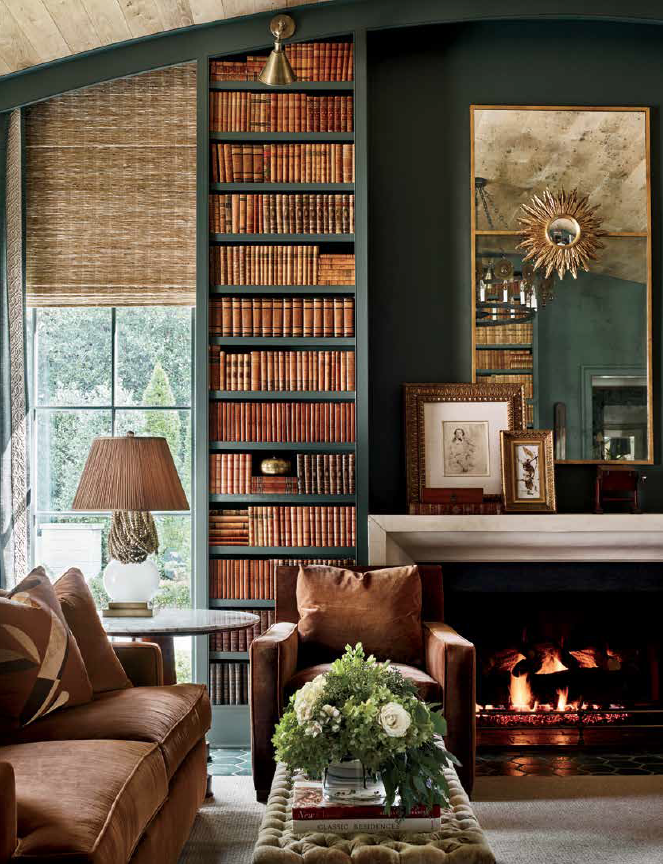 Settling In
A Nashville couple left a home in which they'd lived for years. They weathered life in a rental until the work in the new residence was done. They're not leaving again.
November 2021
New York Cottages & Gardens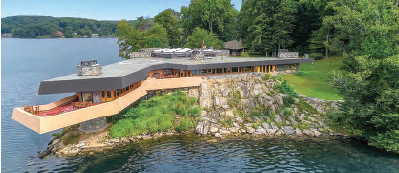 Big Deal
Architecture buffs take note: This lakeside escape contains not one, but two Frank Lloyd-Wright-designed dwellings.
October 2021
Hamptons Cottages & Gardens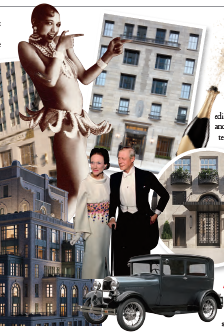 The Roaring 2020s
Ultramodern glass spires have become the norm in New York, but are some of the city's residents actually craving a piece of the past?
Fall 2021
Milieu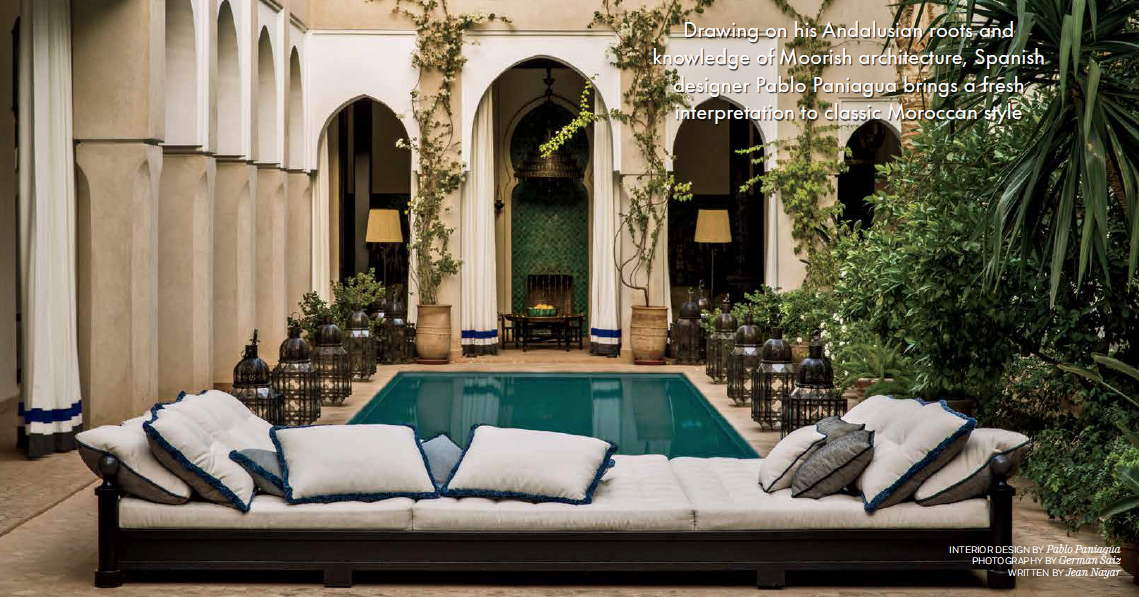 An Oasis of the Spirit
Drawing on his Andalusian roots, Spanish designer Pablo Paniagua brings a fresh interpretation to classic Moroccan style in the home of Paolo Bulgari in Marrakech.
Fall 2021
Lifestyles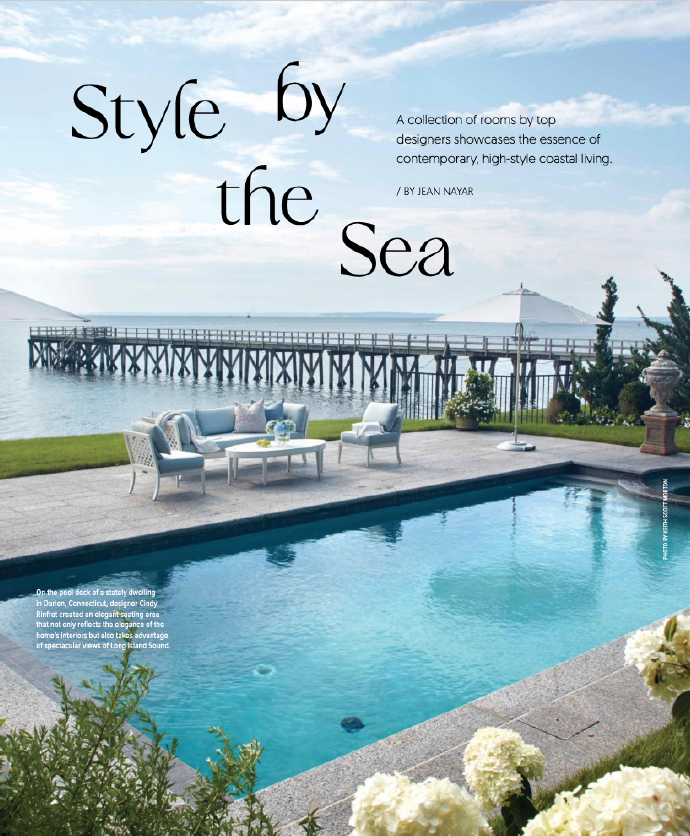 Style By the Sea
A collection of rooms by top designers showcases the essence of contemporary, high-style coastal living.
September 2021
Hamptons Cottages & Gardens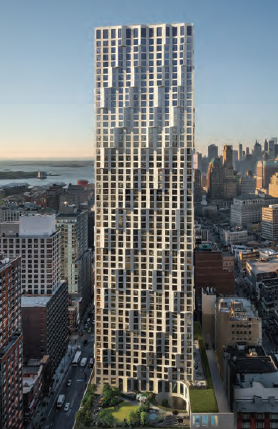 Brooklyn Bound
More space and lower prices continue to draw Manhattanites to Brooklyn, and some new structures are rising above the fray.
July 16, 2021
Hamptons Cottages & Gardens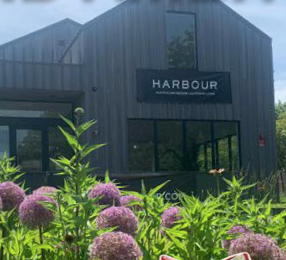 Brand Ambitions
In spring 2020, when New Yorkers inundated the Hamptons en masse, a slew of savvy businesses followed the money trail.
July 1, 2021
Hamptons Cottages & Gardens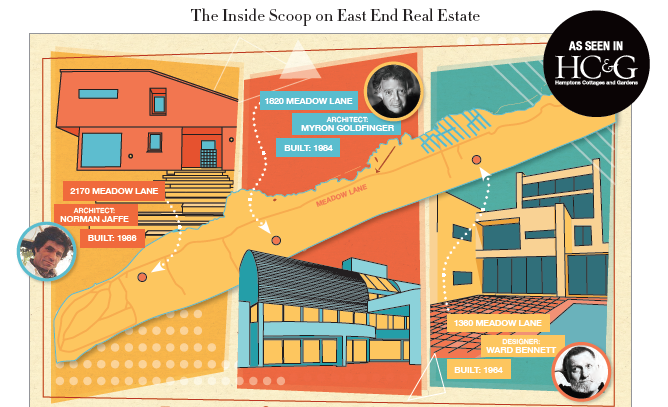 Modernist Meadow
Anyone who takes a spin along Southampton's sinuous oceanfront Meadow Lane would be hard-pressed not to notice the McMansions of industry titans
Summer 2021
Milieu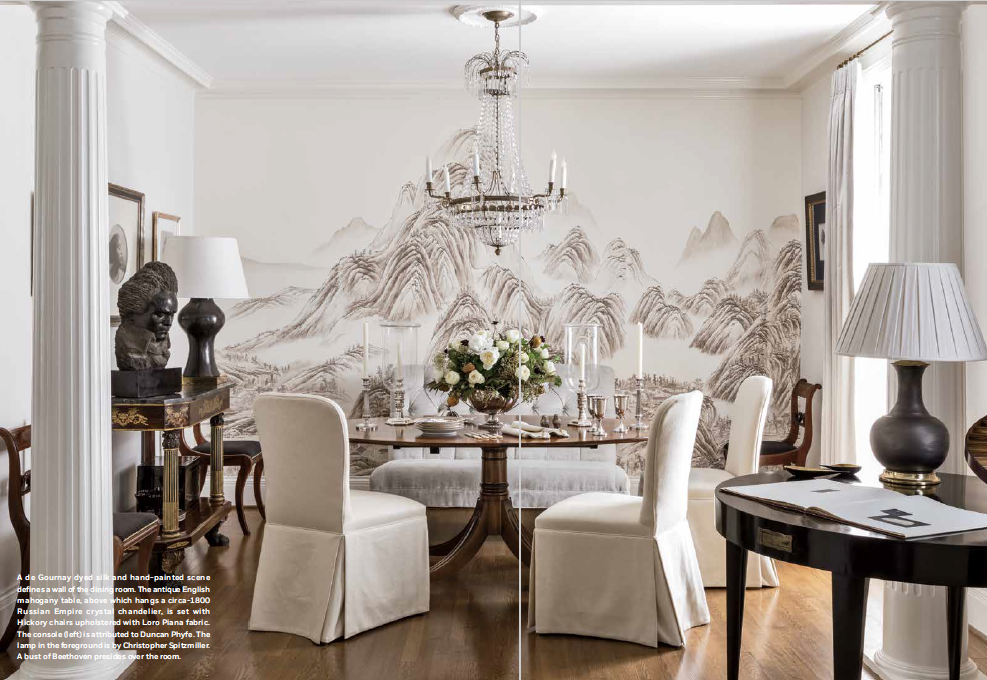 It Takes Two
Working together with her husband, designer Beth Webb created an ideal city sanctuary for themselves in an iconic building in the heart of Atlanta's Buckhead.
April 2021
Jupiter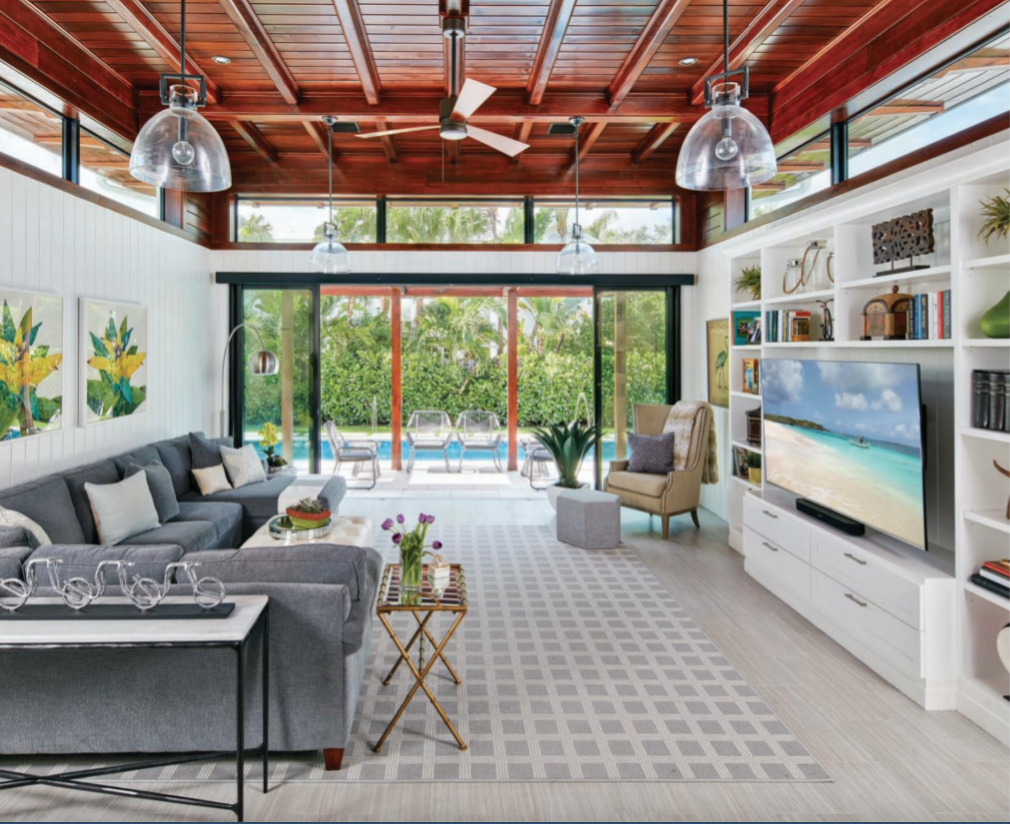 Contemporary Cottage
Architect James Rill converts a mid-century vacation home in Jupiter into modern, cozy full-time dwelling.
Spring 2021
Milieu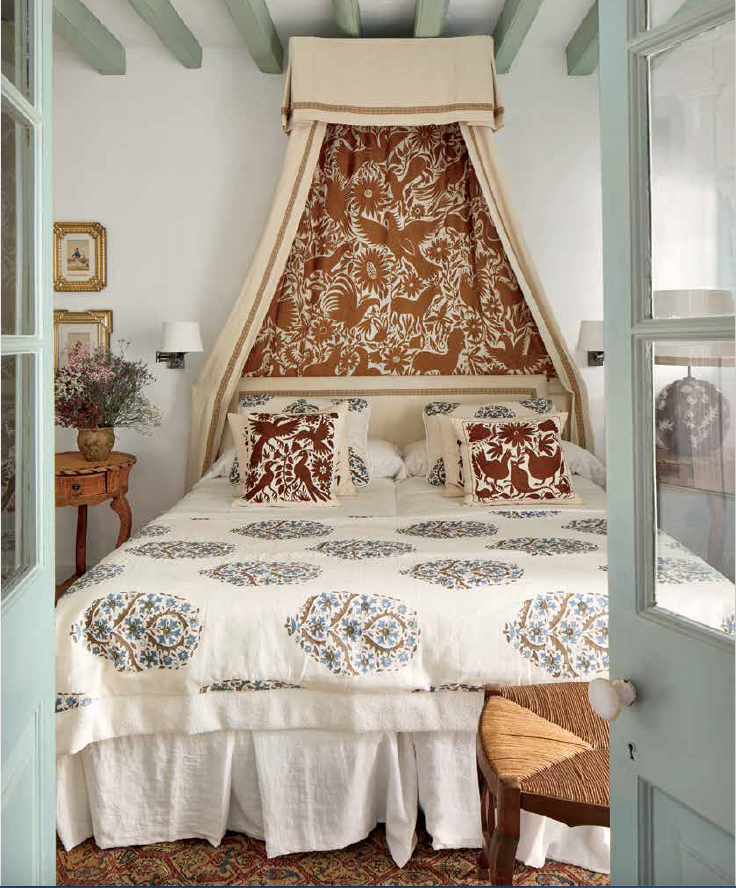 Sea, Light, Quiet
Designer Lorenzo Castillo crafts a seaside retreat in Menorca for himself and his partner.
November/December 2020
New York Cottages & Gardens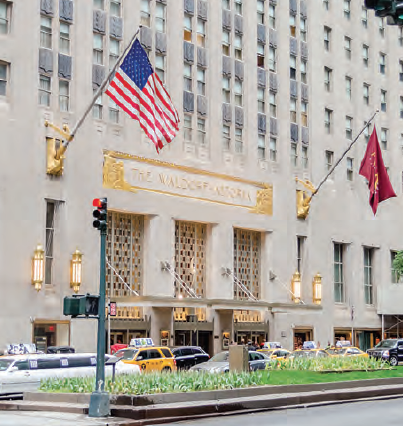 The Waldorf's Next Act
By the time New York is back in full swing, the revamped Waldorf Astoria plans to welcome it with open arms.
Fall 2020
Design & Decor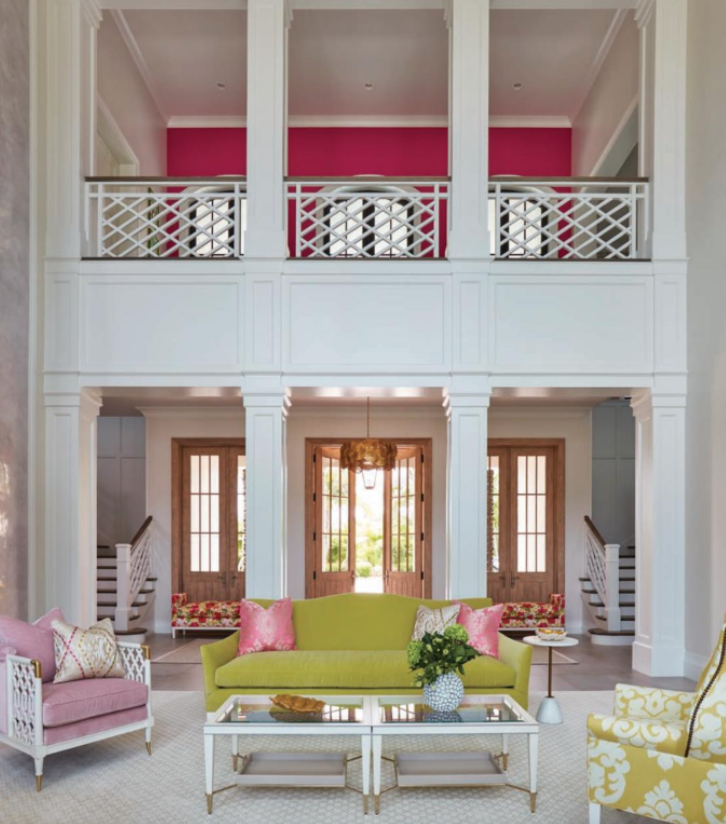 Living Color
Designer Jackie Armour creates a personality-filled family home that's as playful and fun as it is stylish.
August 2020
Hamptons Cottages & Gardens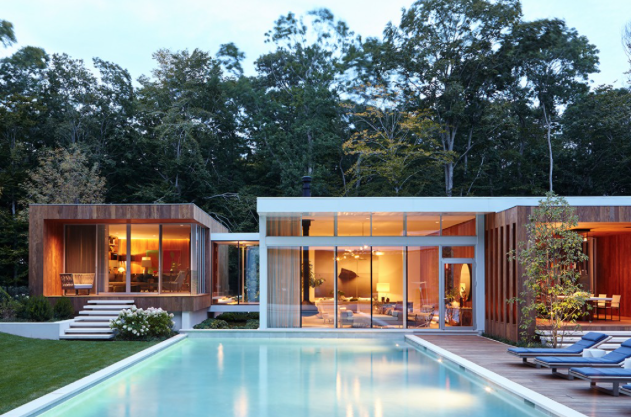 7 Questions
Top East End architects consider the future of residential design.
July 2020
Hamptons Cottages & Gardens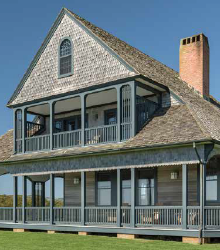 It's a Mad, Mad Market
The COVID-19 pandemic has delivered an unexpected jolt to East End real estate, with an influx of buyers and renters in numbers not heard of since 9/11.
June 2020
New York Cottages & Gardens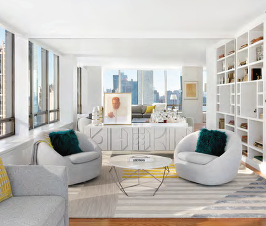 Real Estate in the Time of Coronavirus
COVID-19 chaos, stock market volatility, and election year uncertainty: The Hamptons real estate market's crystal ball might be cloudy, but the future isn't all grim.
April 2020
New York Cottages & Gardens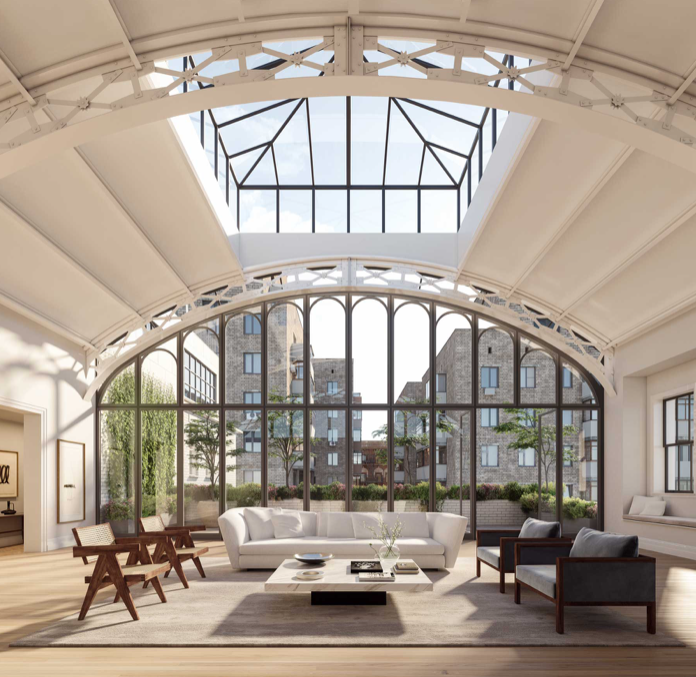 Ye Olde No More
Modern makeovers on the Upper West Side.
March 2020
New York Cottages & Gardens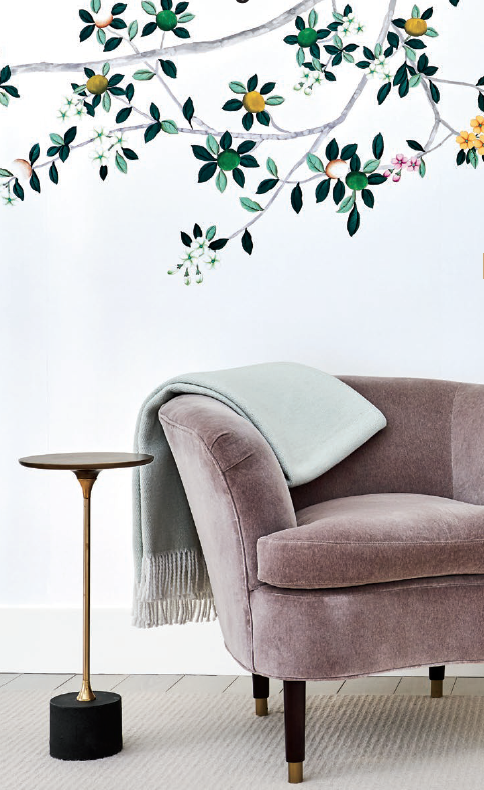 Deal or No Deal?
Price tags have shrunk across New York, and the city's choicest neighborhoods are experiencing some of the most precipitous drops.
Spring 2020
Milieu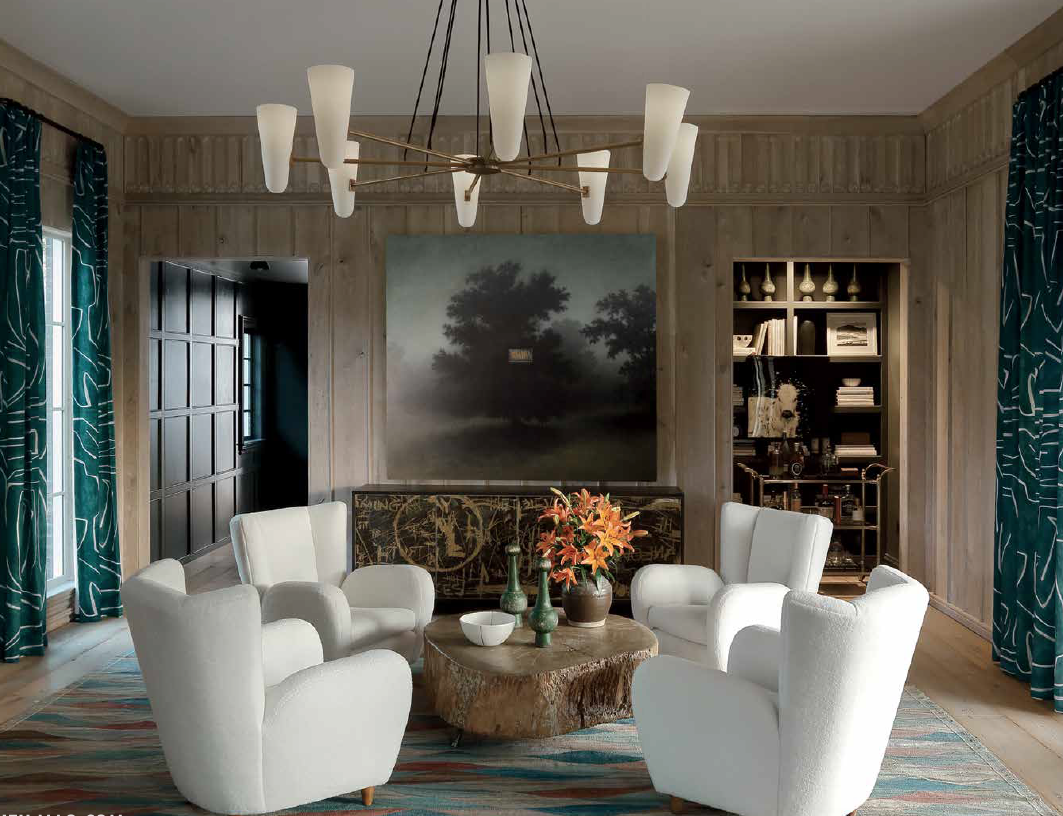 Rooted In Georgia
A couple who make their living as homebuilders built a home for themselves that melds contemporary living with classic architecture.
February 2020
Ocean Drive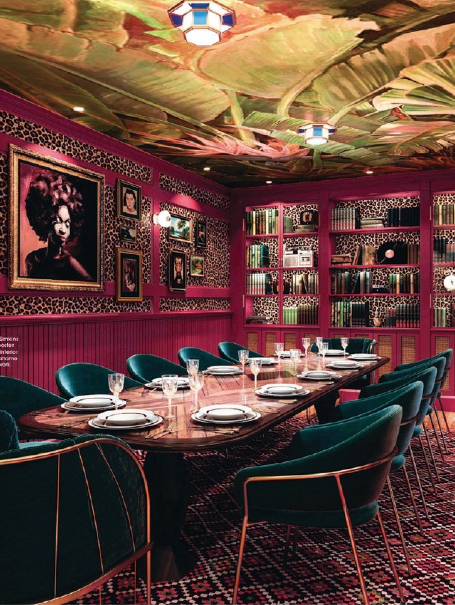 Heart & Soul
Chef Marcus Samuelsson brings his soulful brand of comfort food and culture to Miami.
February 2020
Ocean Drive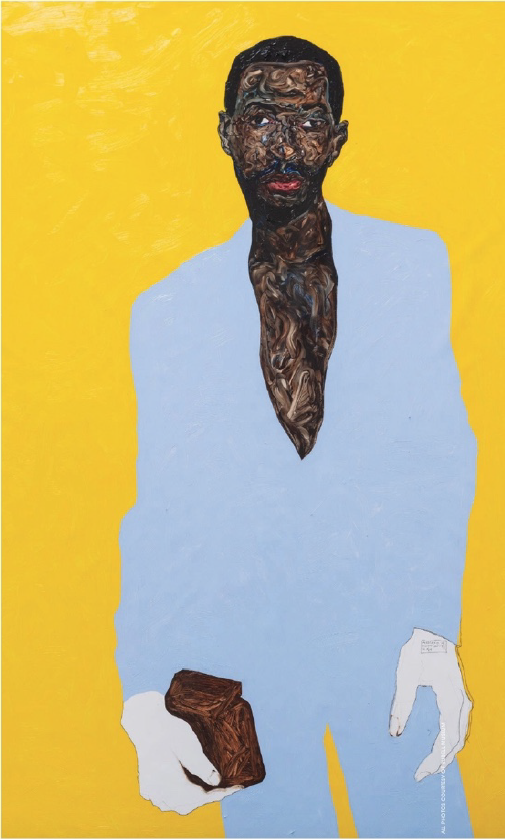 Awash in Art
Artists and art lovers from around the world pushed boundaries at Art Miami 2019.
January 2020
Galerie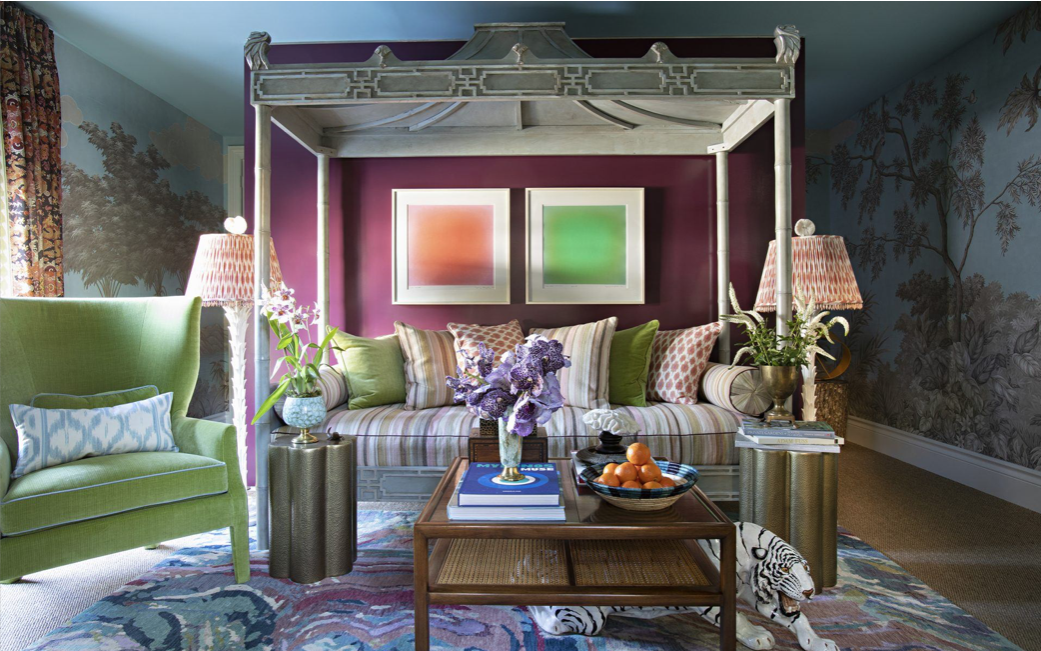 Tour the 2020 Kips Bay Decorator Show House Palm Beach
Beautiful work by 19 award-winning designers, including Suzanne Kasler, Joe Lucas, Alessandra Branca, and Kevin Isbell
January 2020
Ocean Drive
The Return of the Beach Club
A revitalized and refreshed Bath Club, Miami's first private beach club, pays homage to its Jazz Age past with an inspired new twist.
December 2019
Interior Design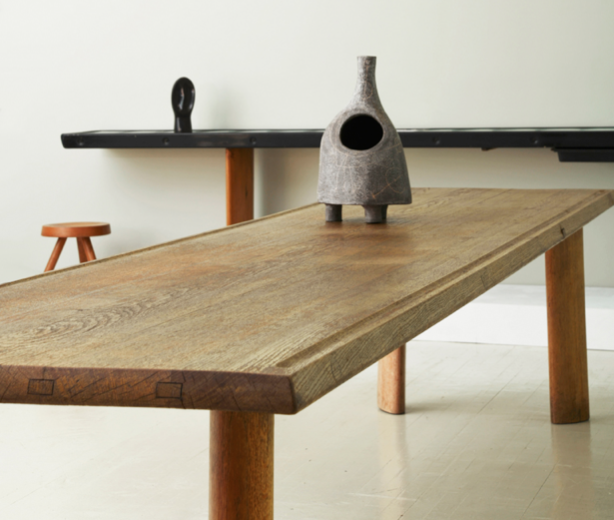 Design Miami
Six compelling themes in 2019
December 2019
Interior Design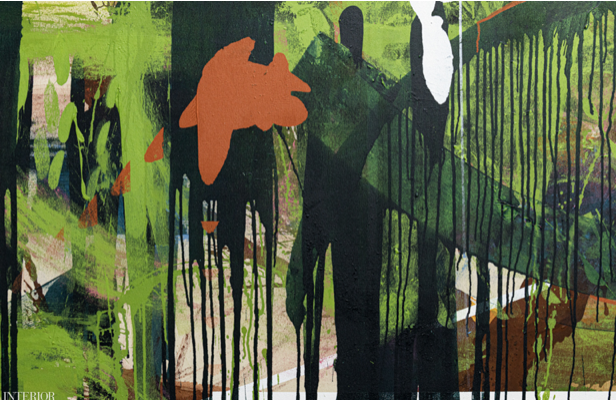 10 Highlights at Miami Art Week
Art lovers, innovators, creators, collectors, dealers, and VIPs from around the world converge at Miami Art Week, the art world's most fully loaded annual event.
November 2019
Hamptons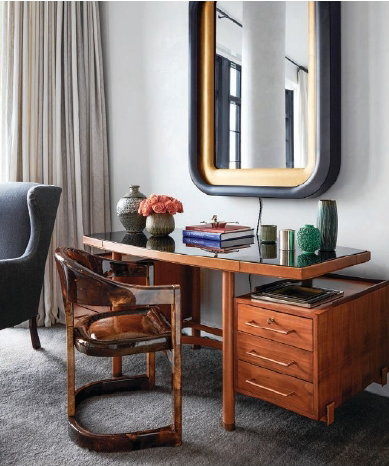 An Artful Life
Designer Robert Stilin opens up about his life, his work, and the keys to creating beautiful, livable rooms.
November 2019
Manhattan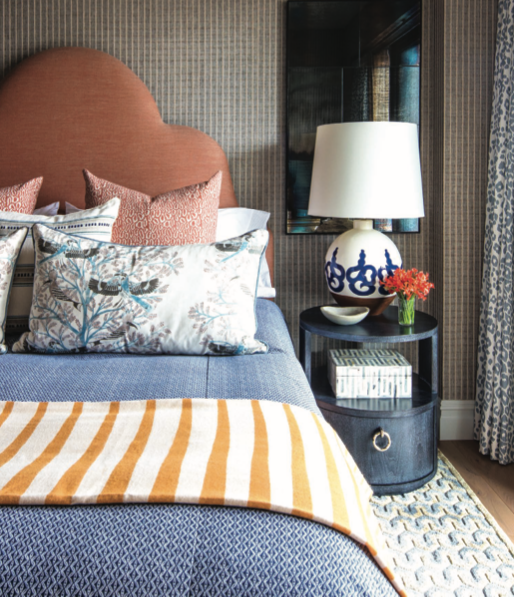 A Little Bit Brit
Designer Thom Filicia turns a penthouse pied-à-terre into an inviting weekend retreat with a mix of classic furnishings and some lively, modern touches.
Fall 2019
Departures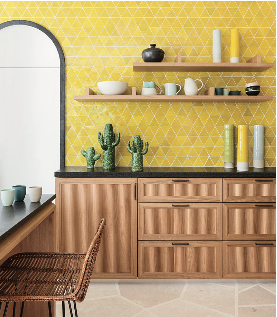 Showcase
Designers are throwing out the rule book, mixing colors and materials to create spaces that add a distinctive touch, from dark glamour to modern serenity.
November 2019
Interiors South Florida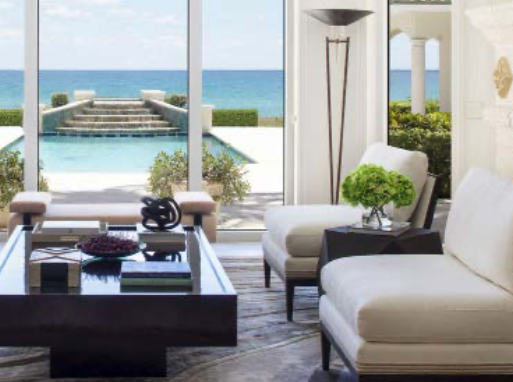 Oceanside Oasis
Designer Kat Solomon refreshes a Mediterranean-inspired dwelling in Gulfstream with a modern twist.
October 2019
Manhattan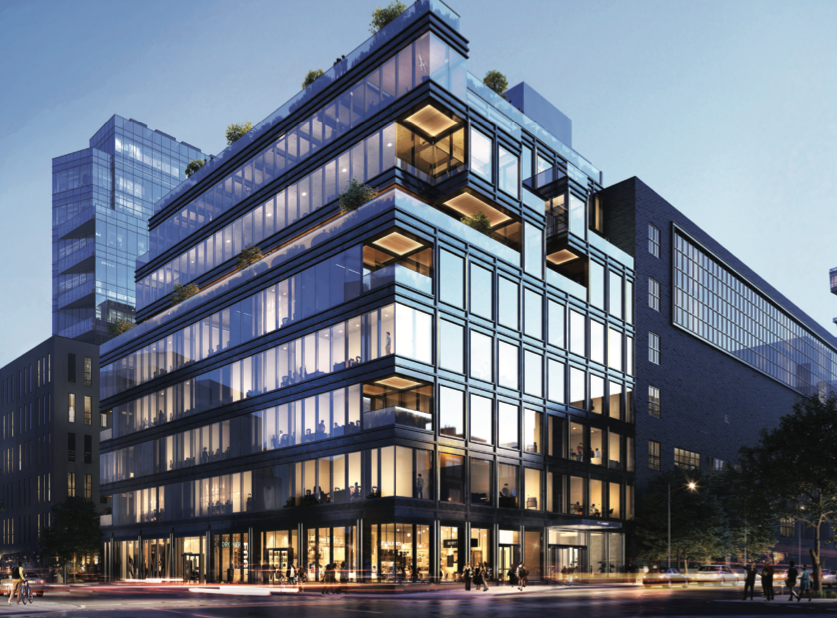 Work Hard, Live Well
A new office building is poised to elevate the urban workplace and bring fresh energy to three of NYC's most appealing neighborhoods.
September 2019
Beach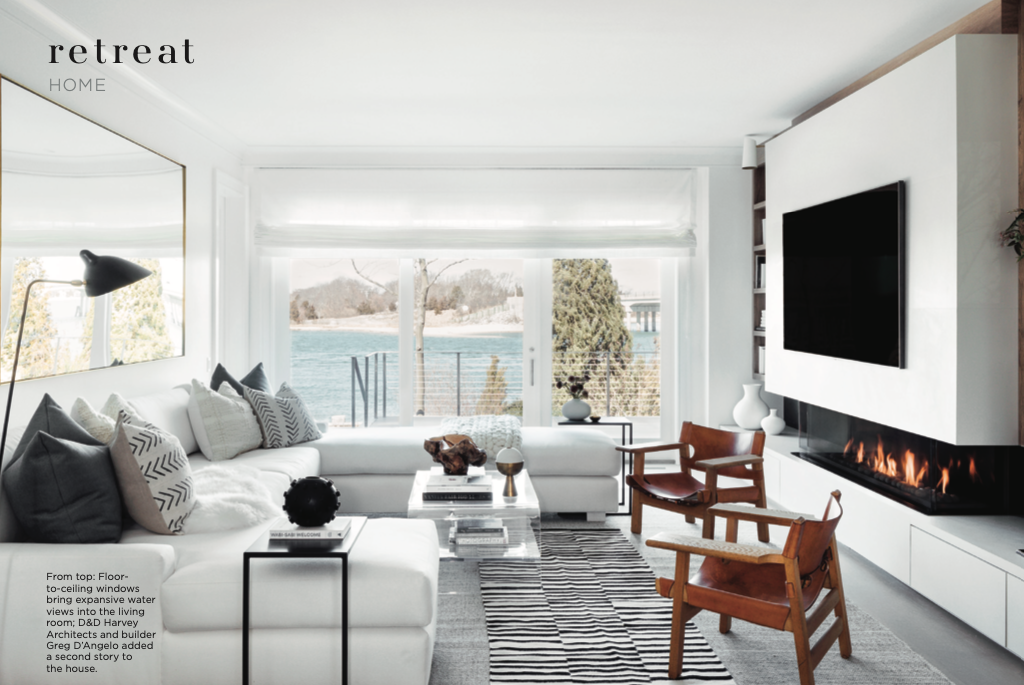 Fresh Start
With thoughtful planning and modern panache, Winter McDermott Design transforms a compact waterfront cottage into an inviting family retreat.
September 2019
Hamptons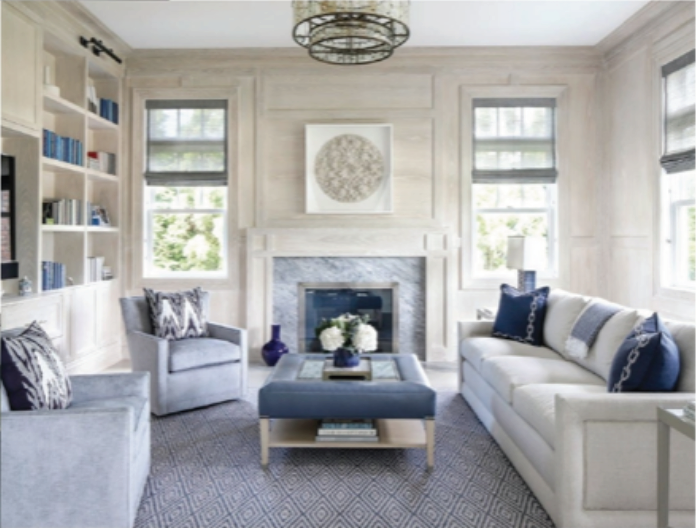 Sweet Retreat
Mabley Handler Interior Design blends elegance and comfort in a livable oasis for a busy family.
September 2019
Hamptons
Comfort Zone
CNN news host Don Lemon crafts a sweet retreat in Sag harbor with a little help from his friends.
September 2019
Manhattan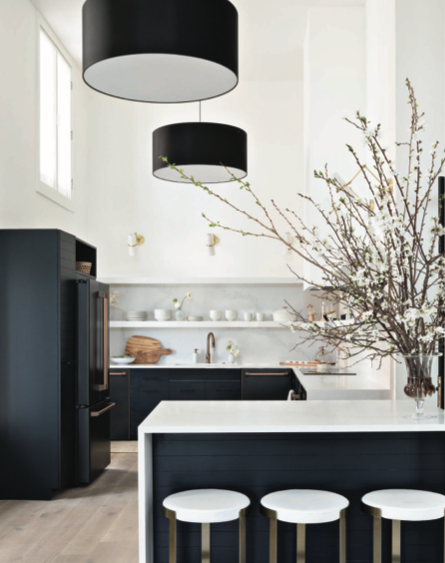 Urban Sanctuary
Relying on her own aesthetic instincts and a few reliable design resources, designer Erin Fetherston turns her Tribeca loft into a light-filled oasis.
September 2019
New York Cottages & Gardens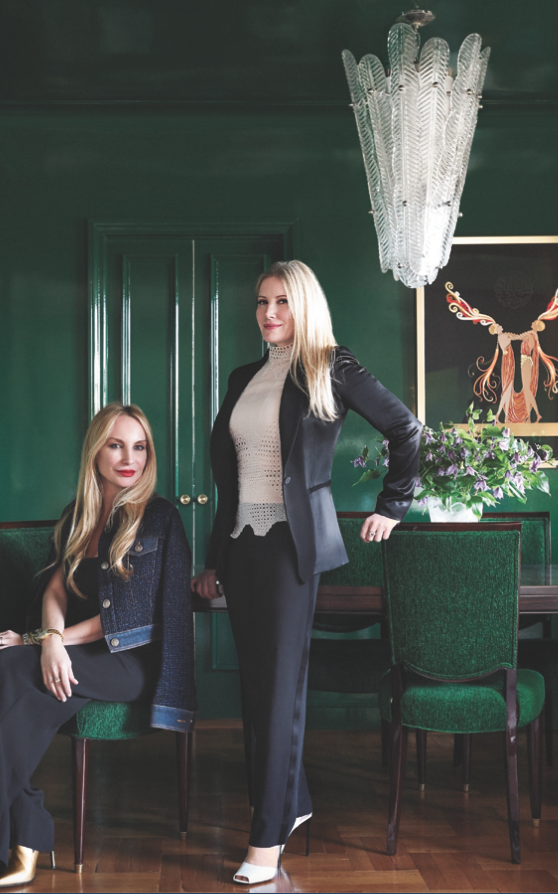 A Brilliant Setting
Interior decorator Nicole Fuller crafts a gem of an apartment for jewelry designer Susan Foster.
August 2019
Hamptons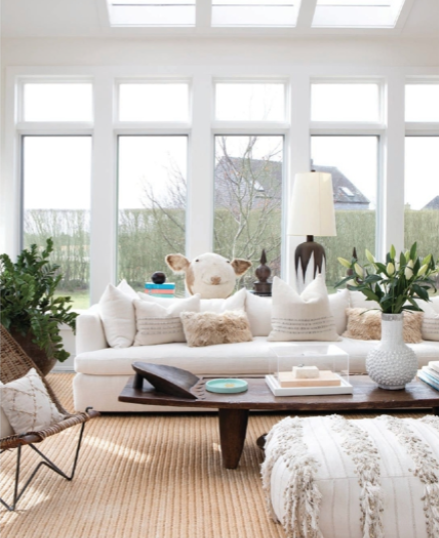 Serene Sanctuary
Designer Jessica Gersten crafts a soothing refuge for a busy family with an emphasis on comfort.
August 2019
Hamptons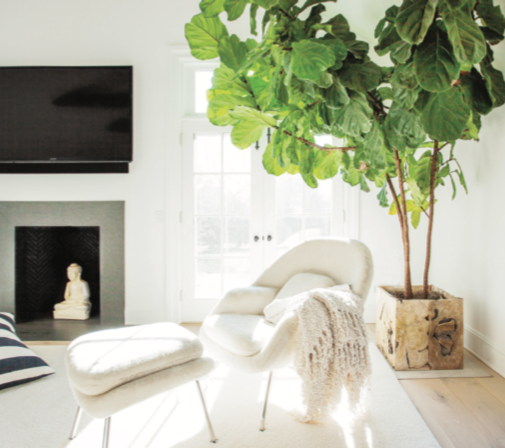 Accent on Comfort
Designer Michelle Gerson relied on ingenuity and a mix of mid-century and custom furnishings to turn a dated ranch house into a family comfort zone.
August 2019
Interiors South Florida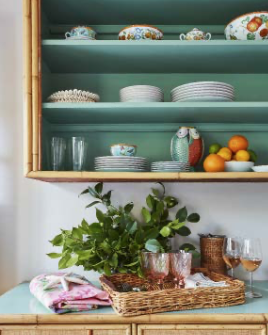 Back to the Future
Interior designer Danielle Rollins crafts a gem of a getaway home in classic Palm Beach style with a mid-century twist.
August 2019
Hamptons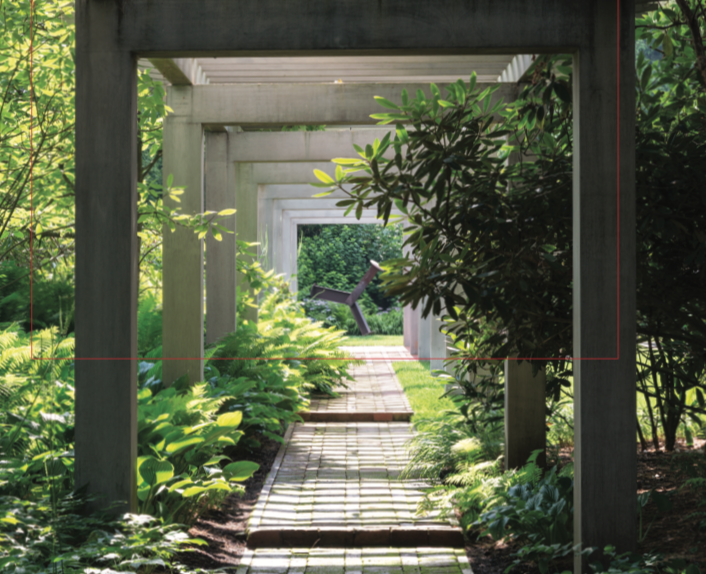 Designer Show House
A collection of some of the finest architects and designers in the Hamptons share their secrets to creating livable and beautiful spaces—indoors and out.
July 2019
Hamptons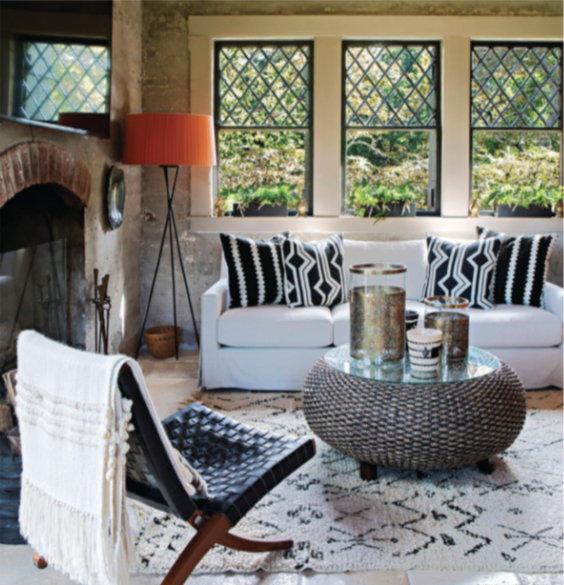 World Beat
Influences from around the globe lend multifaceted warmth and flavor to the Hamptons home of designer Deborah Heimowitz.
July 2019
Hamptons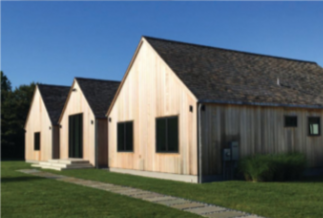 Heart & Soul
Designer Catherine Zadeh crafts a home in Water Mill that's as unique and finely hone as her distinctive lines of jewelry.
June 2019
Hamptons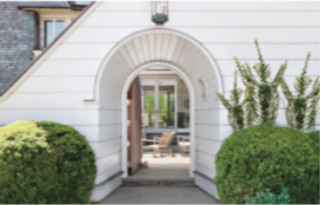 Summer Dream
An shingle-style home pays homage to the past, while graciously integrating modern amenities and embracing extraordinary views.
June 2019
Hamptons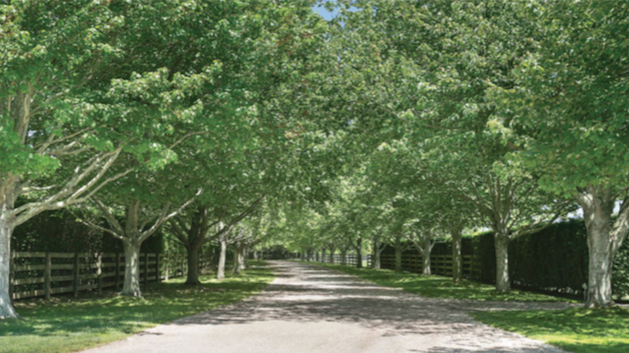 New Guard
A star broker and his team contemplate the future of real estate in The Hamptons—and their outlook is bright.
June 2019
Hamptons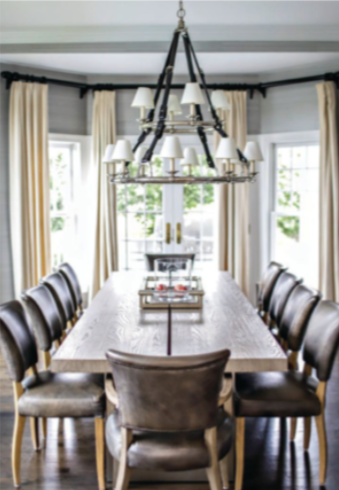 High-Value Digs
A top Sotheby's agent knows good value when he sees it, and how to add it when he doesn't.
May 2019
Ocean Drive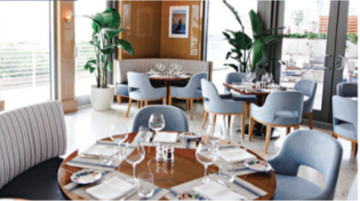 C is for Cipriani
With Mr. C, a new generation brings the Cipriani family legacy to Coconut Grove.
April 2019
Interiors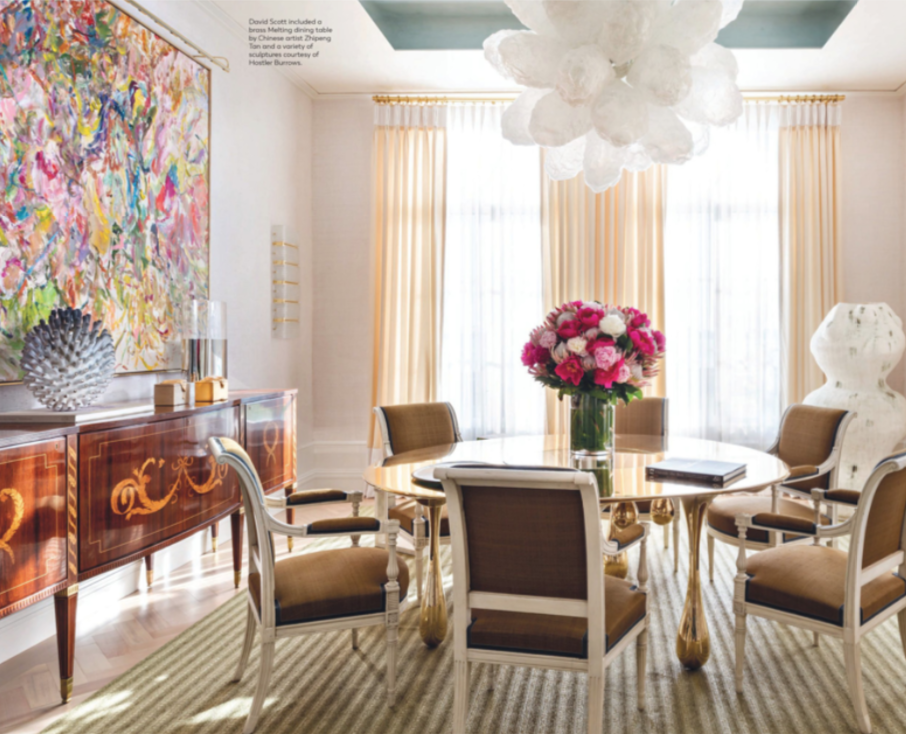 Squad Goals
The creme de la creme of top designers turn a waterfront estate in West Palm Beach into a Fantasia of high design at the Kips Bay Decorator Show House Palm Beach.
April 2019
Manhattan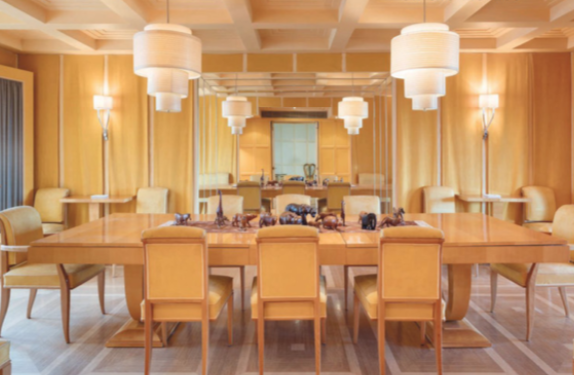 On Top of the World
A one-of-kind prewar penthouse at 230 Central Park South serves up an enticing mix of ultra-luxury, storied history and spectacular views.
February 2019
Interiors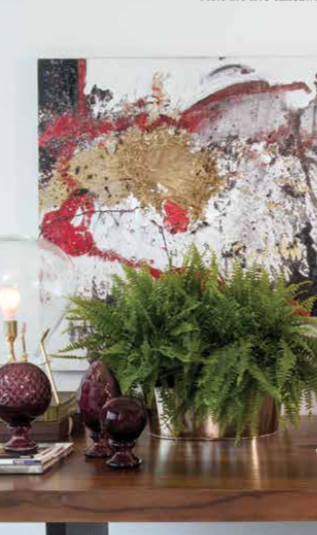 Mix Master
Designer Suzana Azevedo shares her insights on how to craft an inspired vignette.
November 2018
Hamptons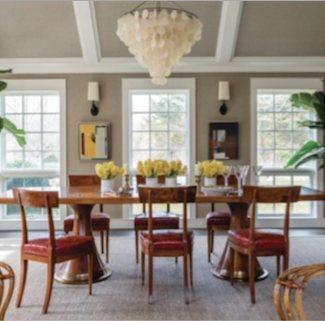 Comfort & Joy
With a mix of vintage furnishings and contemporary art, designer David Scott crafts his own welcoming Hamptons home with savior faire
Fall 2018
Milieu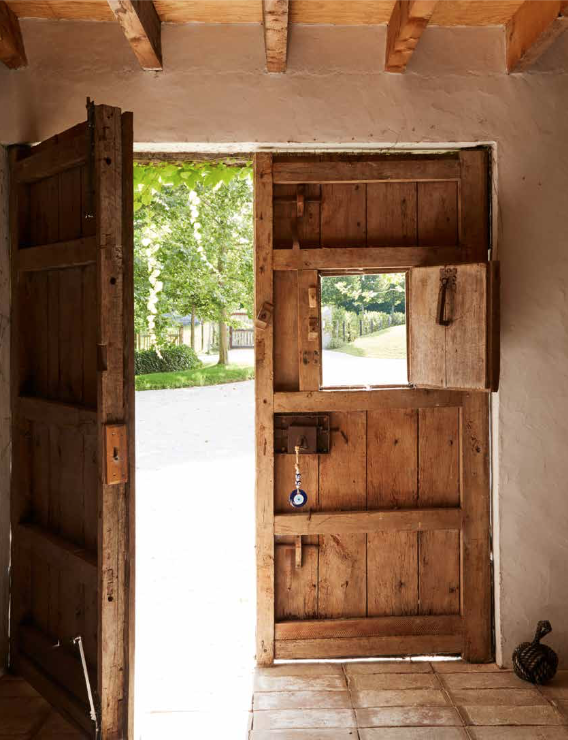 Keeping It In the Family
A Spanish designer decided that a former pheasant farm in France Basque Country would serve as the ideal second home for her husband and children.
September 2018
Gotham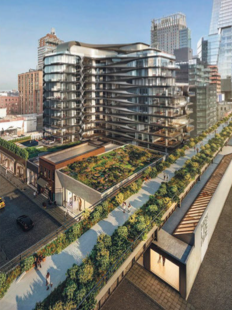 Accent on Art
The High Line Nine, a collection of new galleries slated to open this month, adds fresh cultural dimension to the West Chelsea arts district.
July 2018
Hamptons Cottages & Gardens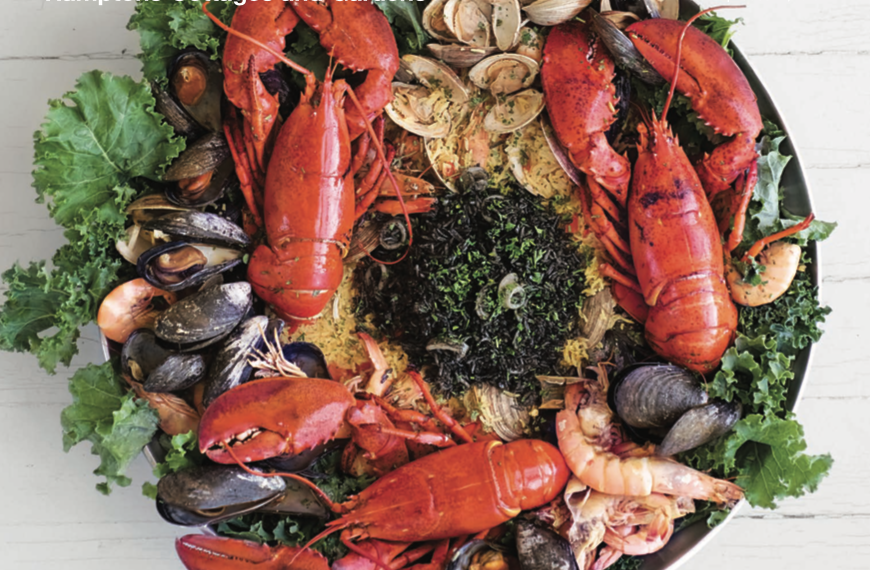 Not Your Father's Barbecue
Outdoor kitchens are taking over the Hamptons.
July 2018
Hamptons Cottages & Gardens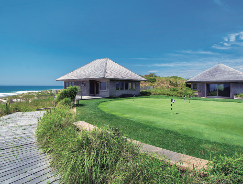 On the Waterfront
Chances are good that one of these splashy properties is right for you
December-January 2018
New York Cottages & Gardens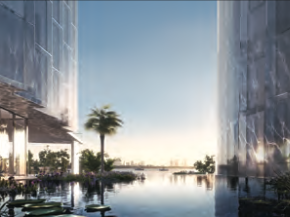 Miami Marvels
Top international architects are heating up South Florida's largest cityscape.
June 2018
Hamptons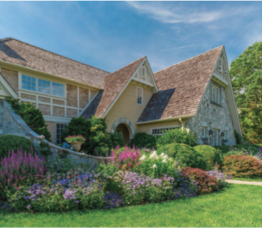 Pastoral Oasis
A secluded amenity-rich getaway awaits on a tree-filled rolling estate in East Hampton.
May 2018
Hamptons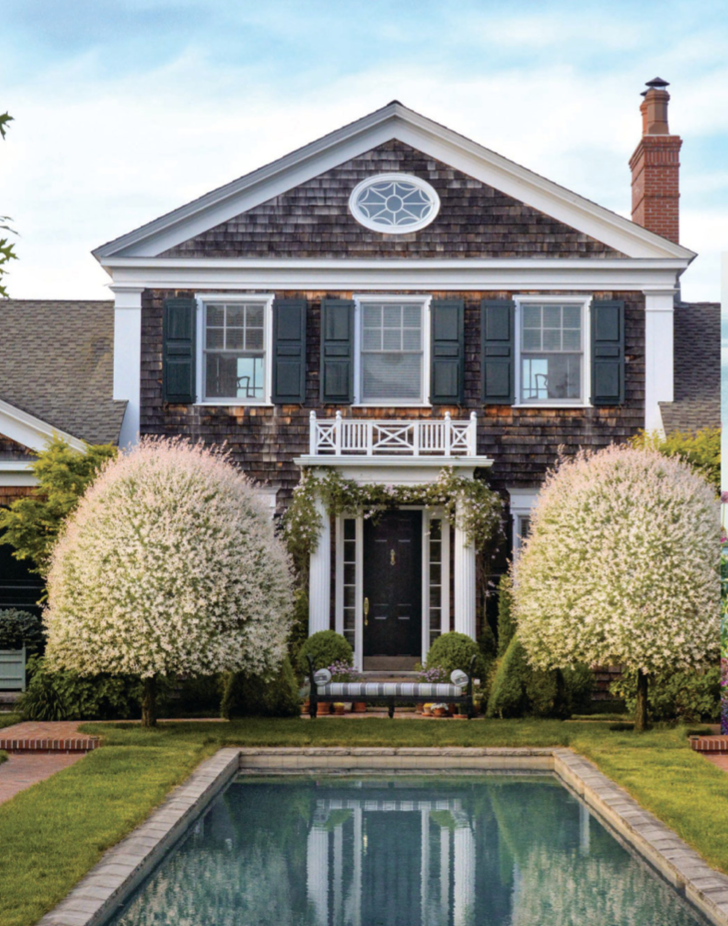 In the Garden
Designer Marshall Watson finds inspiration and joy in the garden he created around his home on Gardiners Bay.
May 2018
Gotham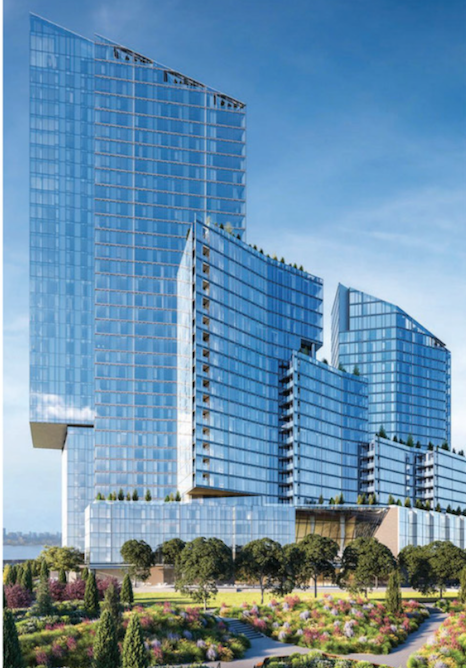 Great Expectations
A trio of inspired new condominium developments designed by some of New York's most celebrated architects are poised to redefine luxury living in two of the city's most established neighborhoods when they're completed next year.
May 2018
Hamptons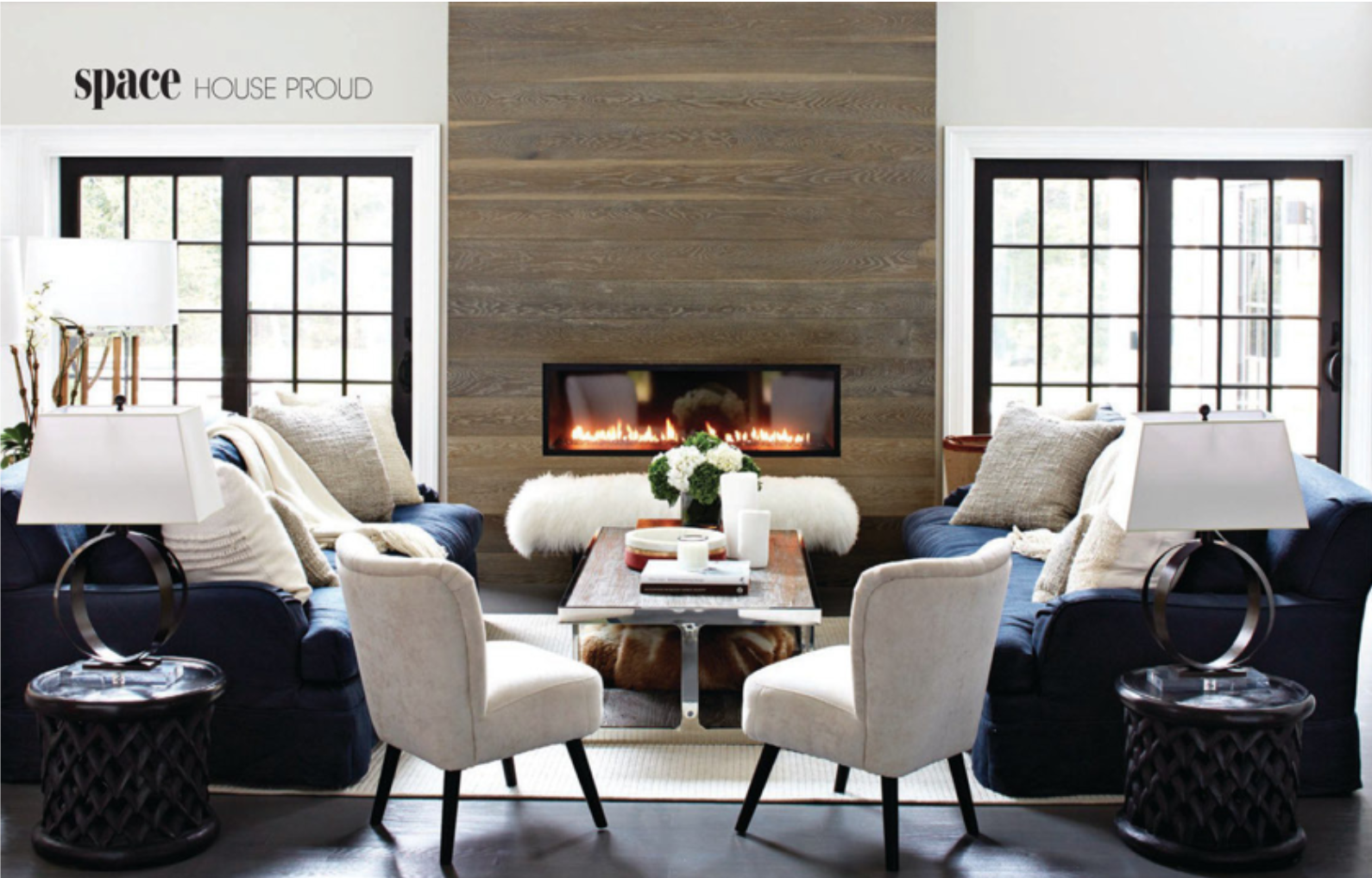 Comfort Zone
Designer Birgit Klein merged family-friendly accents with substantial furnishings and accents to refashion her Hamptons home with intonations of her European roots.
February 2018
Gotham 2018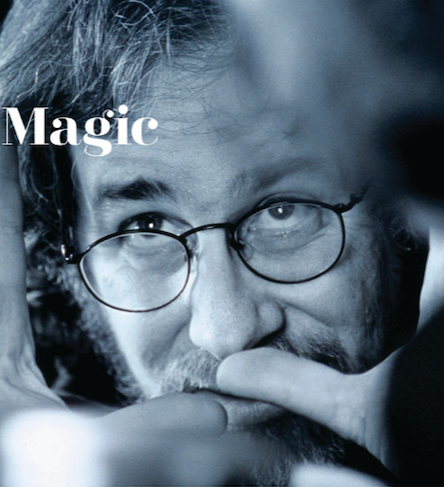 Movie Magic
A new documentary on master filmmaker Steven Spielberg offers an intimate portrait of one of the most important directors of our time.
January 2018
Gotham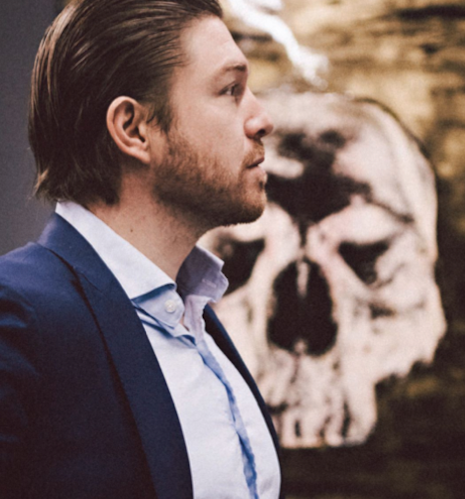 Change Agent
Curator and gallery owner Phillipe Hoerle-Guggenheim brings a multidimensional take on contemporary art to his gallery in Chelsea.
January 2018
Contract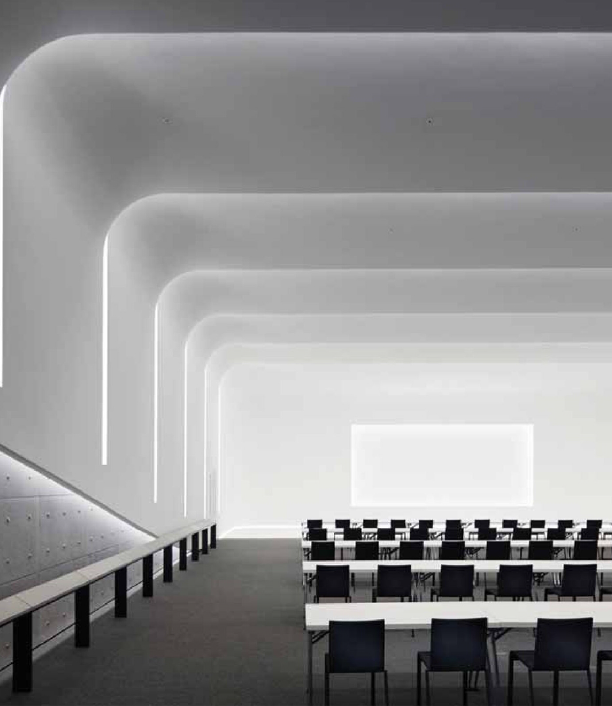 Hyundai Capital
Gensler designs an award-winning space at Hyundai Capital's headquarters in Seoul, South Korea.
December 2017
Gotham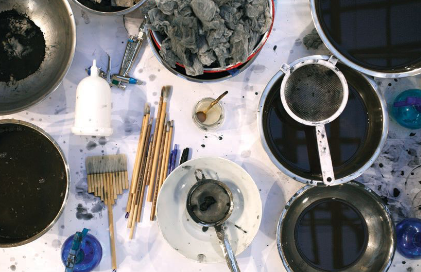 Beyond Boundaries
New works by beloved artist Hiroshi Senju mark a turning point in his career and offer a unifying message in chaotic times.
December 2017
Gotham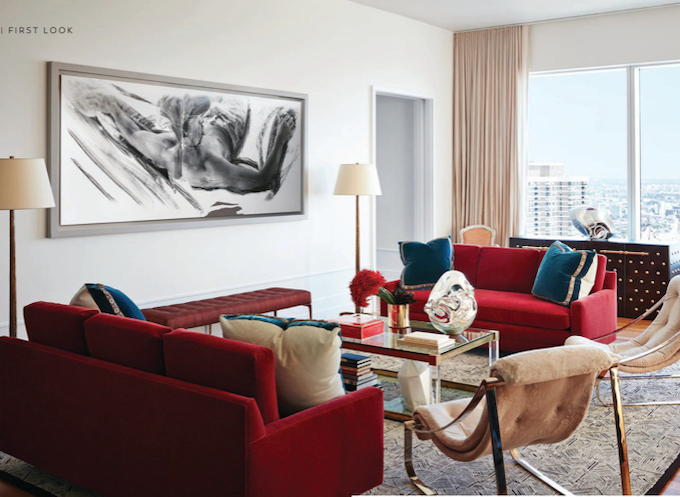 On Top of the World
A spacious and stunning new home on Billionaire's Row embodies luxury living in every sense.
Spring 2017
Milieu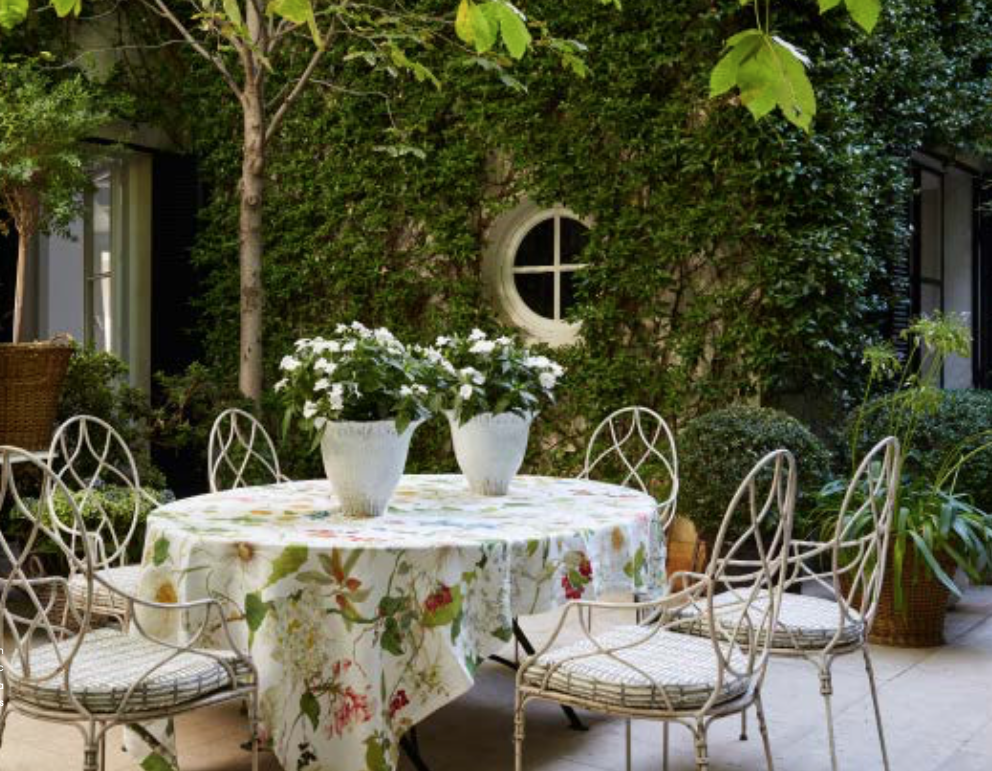 Mix Master
Designer Isabel López-Quesada crafts a family sanctuary that blends sensuality with bravado.
August 2017
Hamptons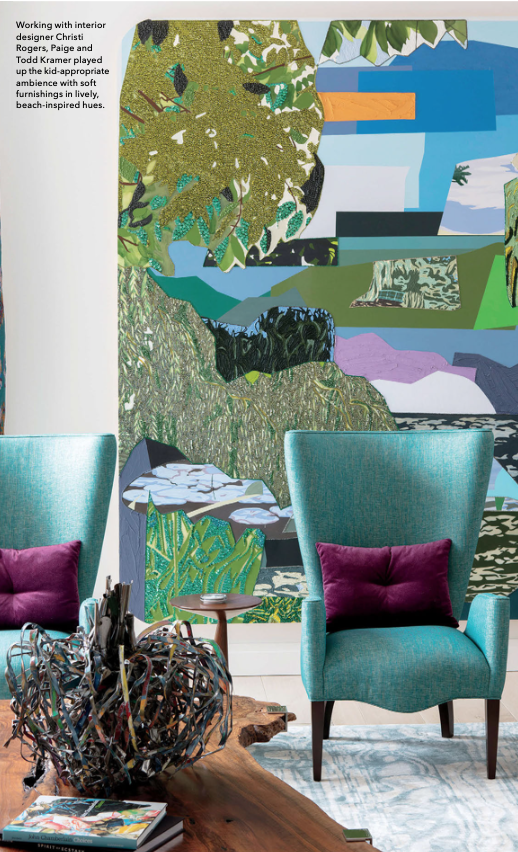 Artful Living
Designer Christi Rogers collaborated with a design-savvy couple to create a relaxed, ultrastylish, family-friendly home with refined details.
June 2017
Hamptons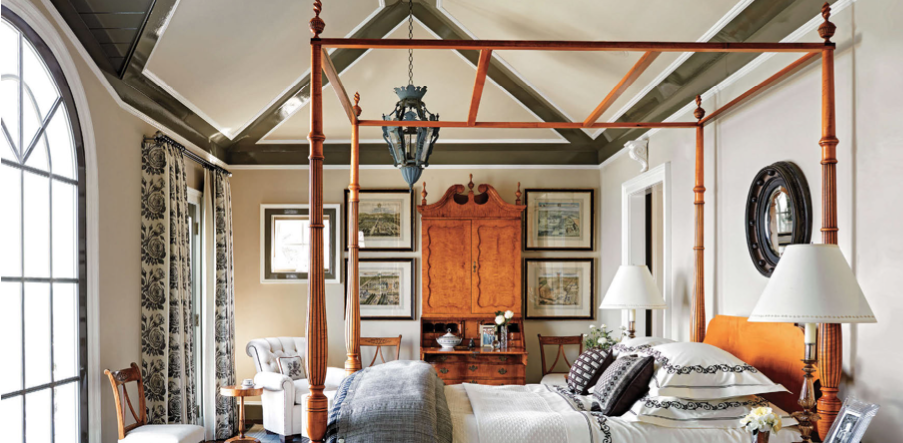 Classic By Design
In refreshing his home on Gardiners Bay, Designer Marshall Watson brought a feeling of easy elegance to classically inspired rooms.
February 2018
Ocean Drive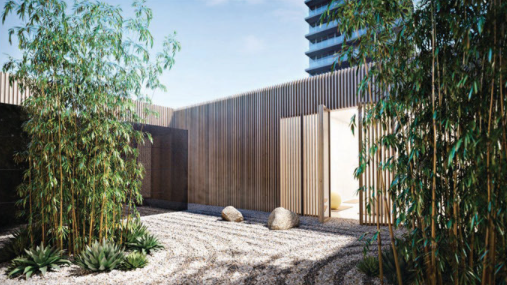 Bliss On the Beach
Merging luxury living with wellness, 2000 Ocean—a new boutique condominium in Hallandale—offers sun, sea, serenity and ample space on the beach.
December 2017
Salut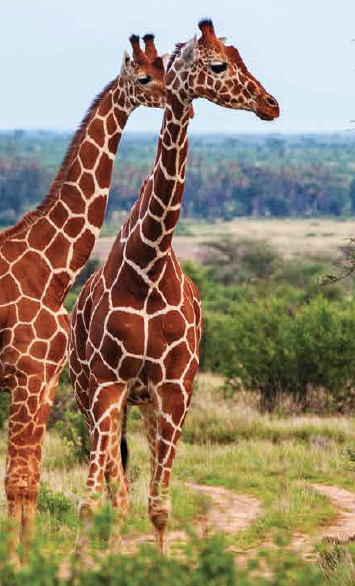 To Africa, and Beyond!
Take the journey of a lifetime through some of the most stunning areas in the western Indian Ocean and all across the continent.
December 2017
New York Cottages & Gardens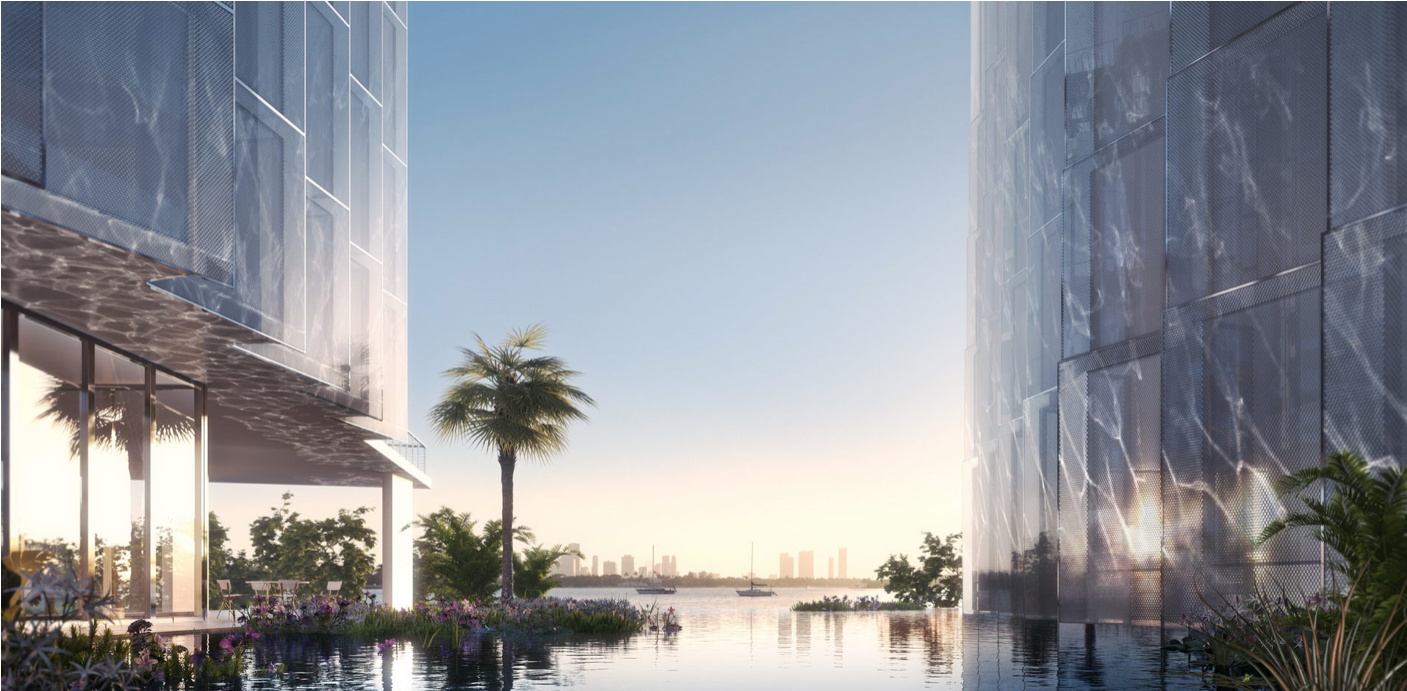 Miami Marvels
Top international architects are heating up the cityscape.
Fall 2017
Milieu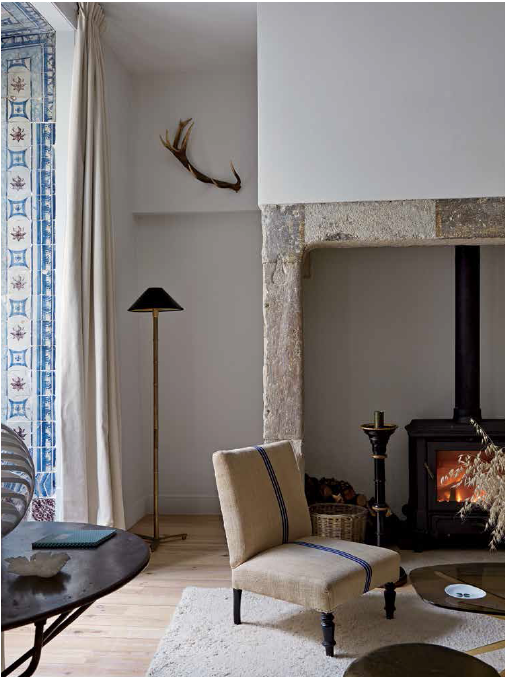 Life In Lisbon
Tastemakers who know Victoria Fernandez well see her as someone who never follows fashion, but rather inspires it.
October 2017
Gotham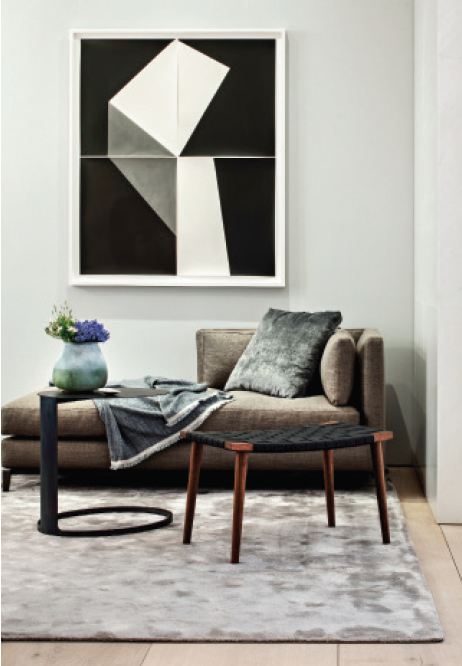 Urban Cocoon
For his first residential building in New York, superstar architect Tadao Ando crafts a sculptural sanctuary in a bustling downtown neighborhood.
October 2017
New York Cottages & Gardens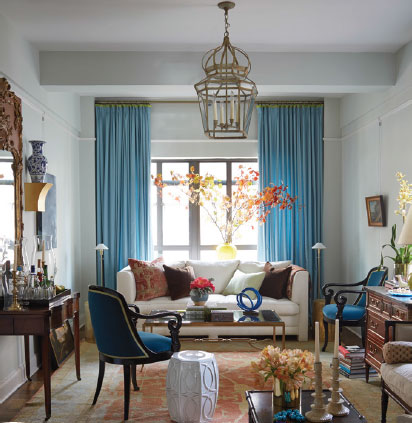 Home Sweet Home
A quartet of top New York City real estate brokers dish on where they live and why.
August 2017
Hamptons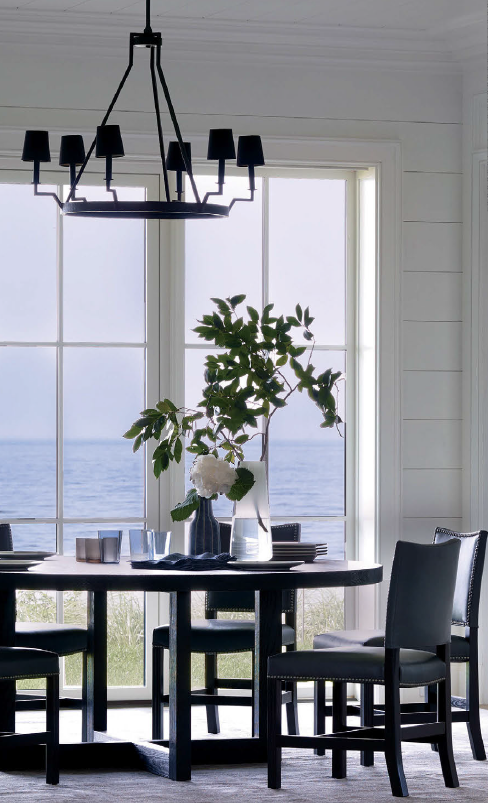 Comfort Zone
In a preview of her new book, Dream Spaces, celebrated interior designer Victoria Hagan offers an exclusive look at her design of a gorgeous Hamptons beach house.
August 2017
Hamptons

Shore Thing
The compact getaway home of real estate powerhouse Louise Phillips Forbes and her family proves that life's simple pleasures are often the best.
August 2017
Hamptons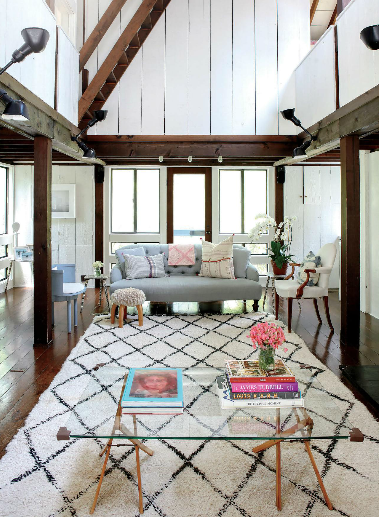 Paradise Found
With a little help from their friends, Ariane and Max Goldman transformed an extraordinary midcentury dwelling into a nature-inspired wonderland.
June 2017
Hamptons Cottages & Gardens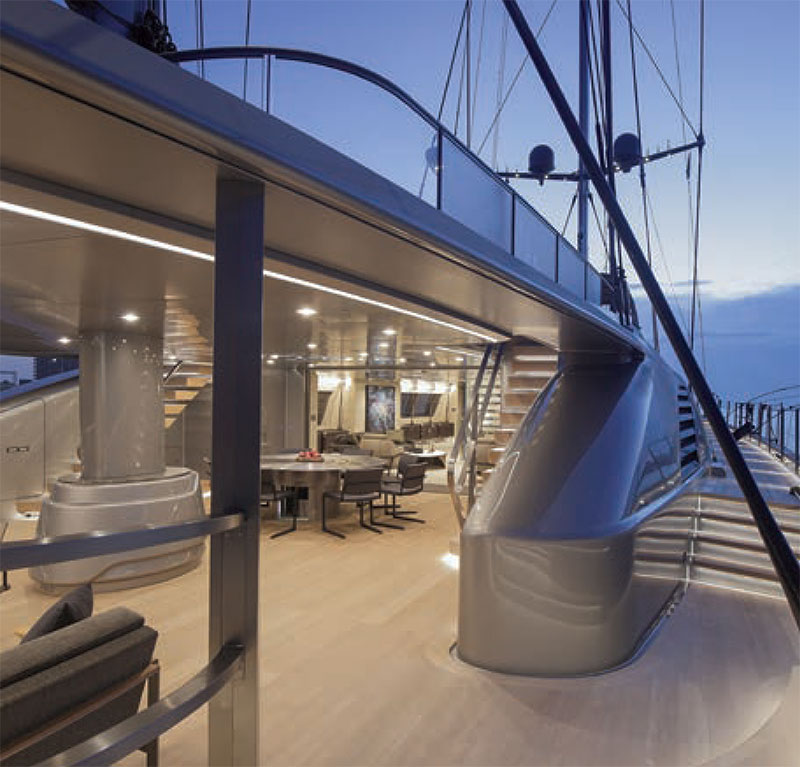 Staying Afloat
Looking for a luxury residence on the water?
April 2017
Contract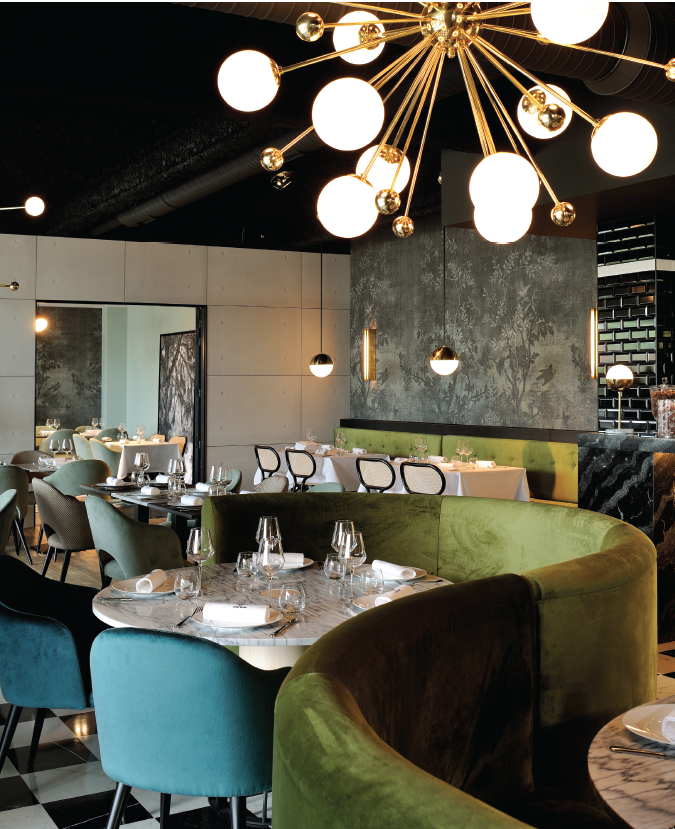 La Forêt Noire
French designer Cluade Cartier brings warmth and an enchanting residential air to her first restaurant interior near Lyon
February 2017
Show Boats International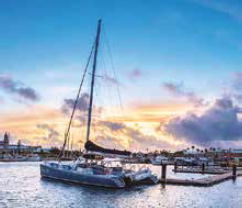 The New Bermuda Triangle
Golf, tennis and sailing are the three points of this island haven, which has encouraged an upscale residential scene.
February 2017
Ocean Drive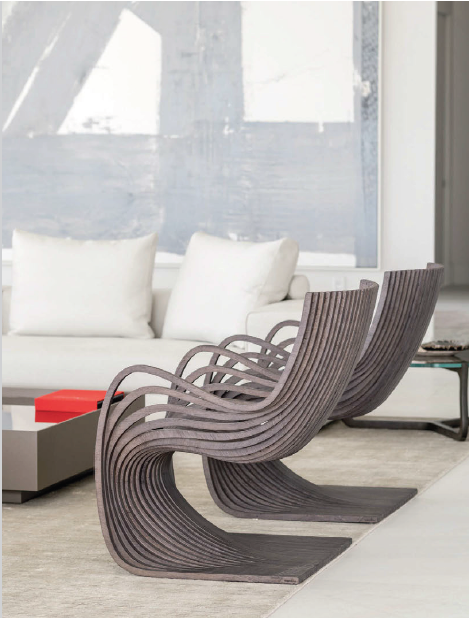 Rooms With a View
With his coveted modern furnishings—distinguished by an earthy South American sensibility—Brazilian-born Paulo Bacchi has been putting his stamp on some of the most luxurious dwellings in South Florida for almost 15 years.
February 2017
Ocean Drive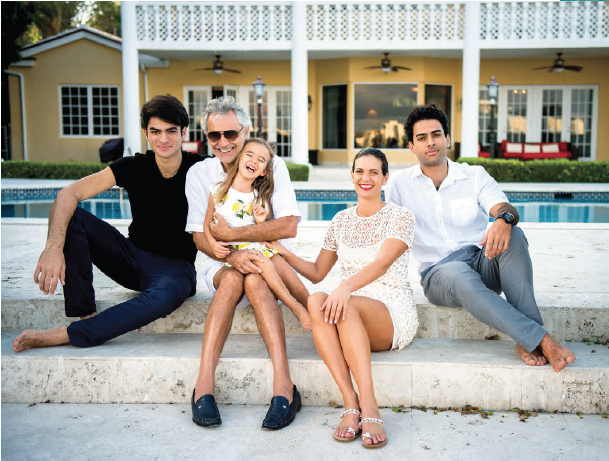 La Dolce Vita
Ahead of his pre-Valentine's Day performance in Miami, superstar tenor Andrea Bocelli and his wife, Veronica Berti, open up about music, life, and love in their gracious retreat in Keystone Point.
January-February 2017
Contract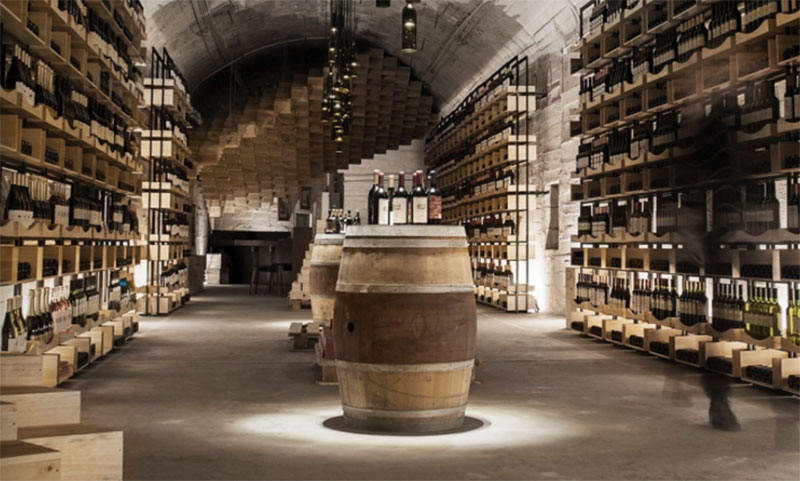 International Wine & Spirits Museum
"We don't like to do anything normal," says Kyle Mertensmeyer, an American architect and designer director of the Shanghai-based firm Shanghai Godolpin.
January 2017
Show Boats International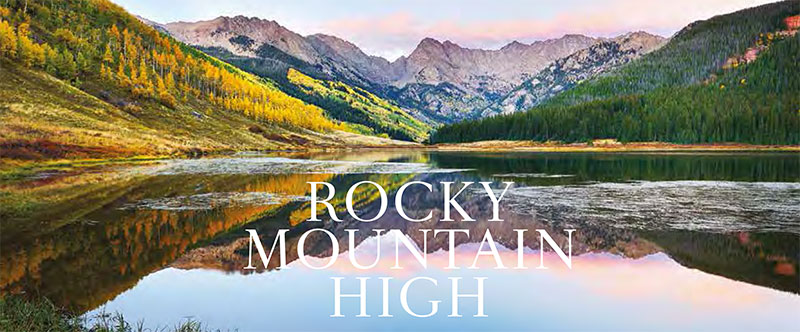 Rocky Mountain High
Standing in majestic counterpoint to its deep, blue seas, America's glorious Rocky Mountain range brims with stunning vistas of snow-capped peaks, shimmering streams, evergreen forests and azure skies.
January 2017
Ocean Drive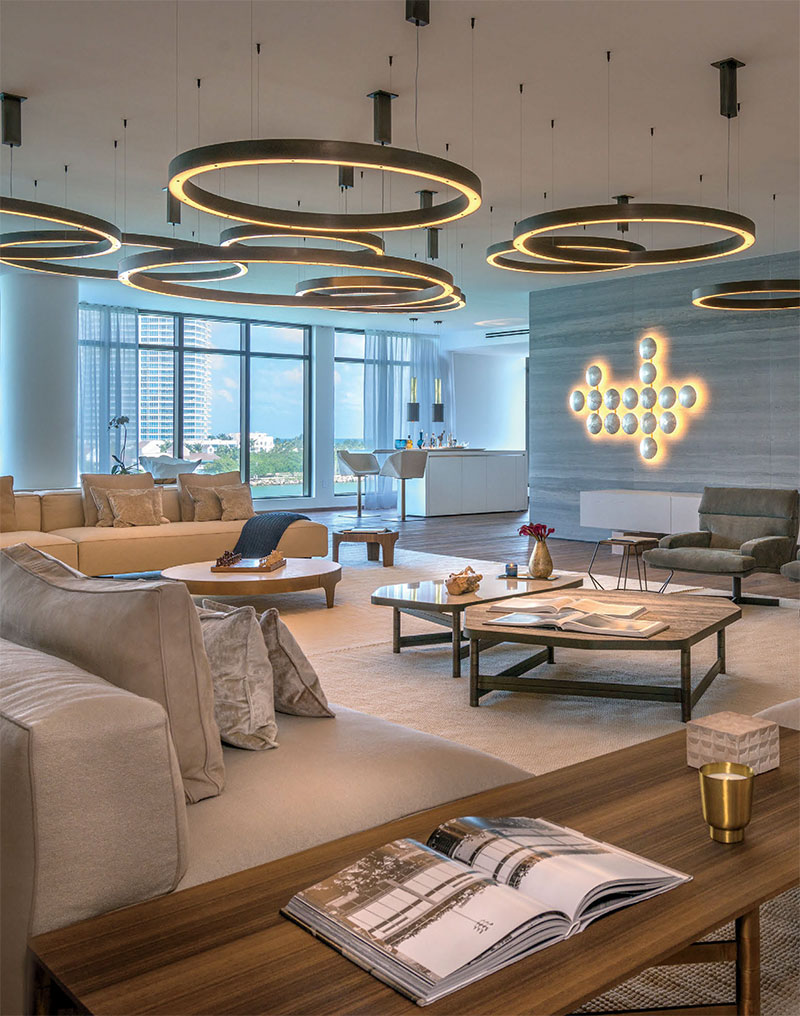 Life, Styled
Four Miami-based interior designers share their approaches to high style in a quartet of magnificent new projects, from a multimillion-dollar waterfront abode to an island apartment inspired by Brazil.
November 2016
Show Boats International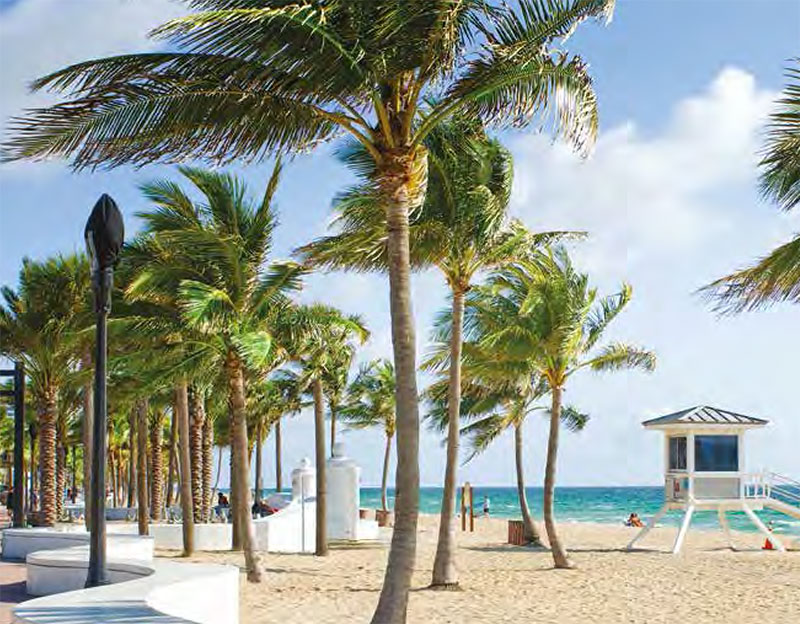 Sunshine State of Mind
Welcomed winter destinations for seekers of surf and sun, the coastal cities of Southern Florida are as diverse as they are hospitable with their subtropical climate, lush landscape and sugary beaches hugging the crystalline waters of the Atlantic Ocean and Gulf of Mexico.
Fall 2016
Milieu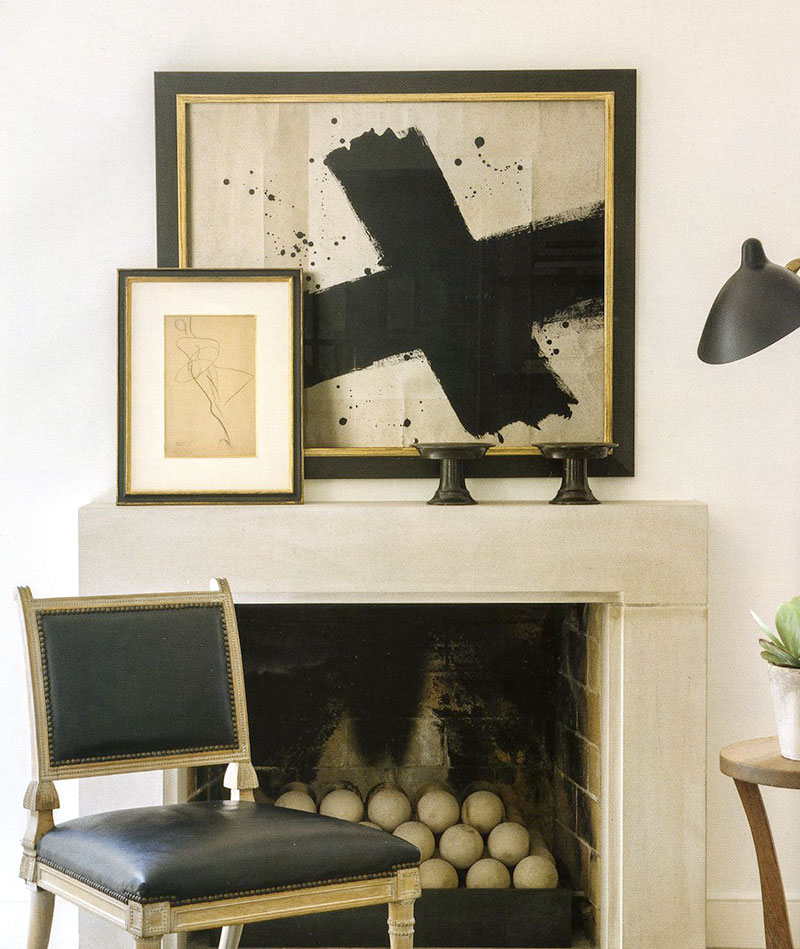 Being Betsy
With a mix of modern elements and antiques, designer Betsy Brown crafts a Birmingham home for herself in which the ultimate luxury is comfort.
September 2016
Hamptons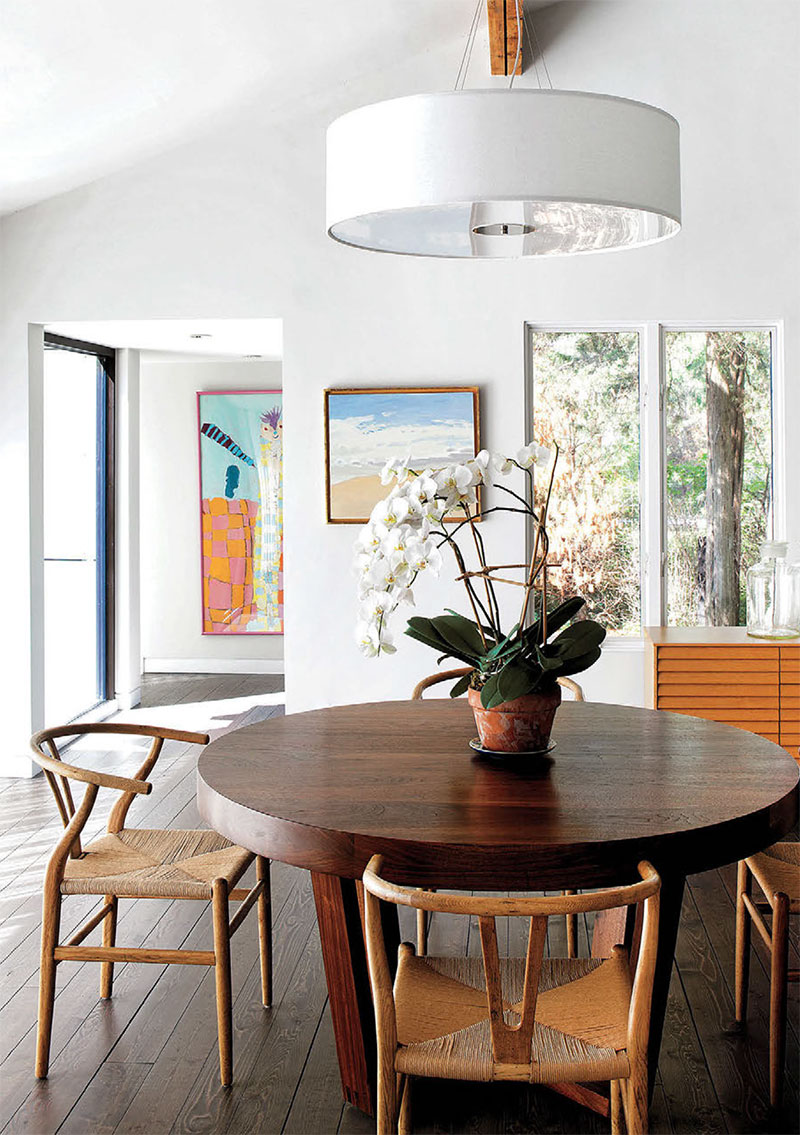 Fresh Start
Designer John Bjørnen helps author Patty McCormick and her husband, Paul Critchlow, define their next chapter of Hamptons living with a happy North Haven home.
September 2016
Ocean Drive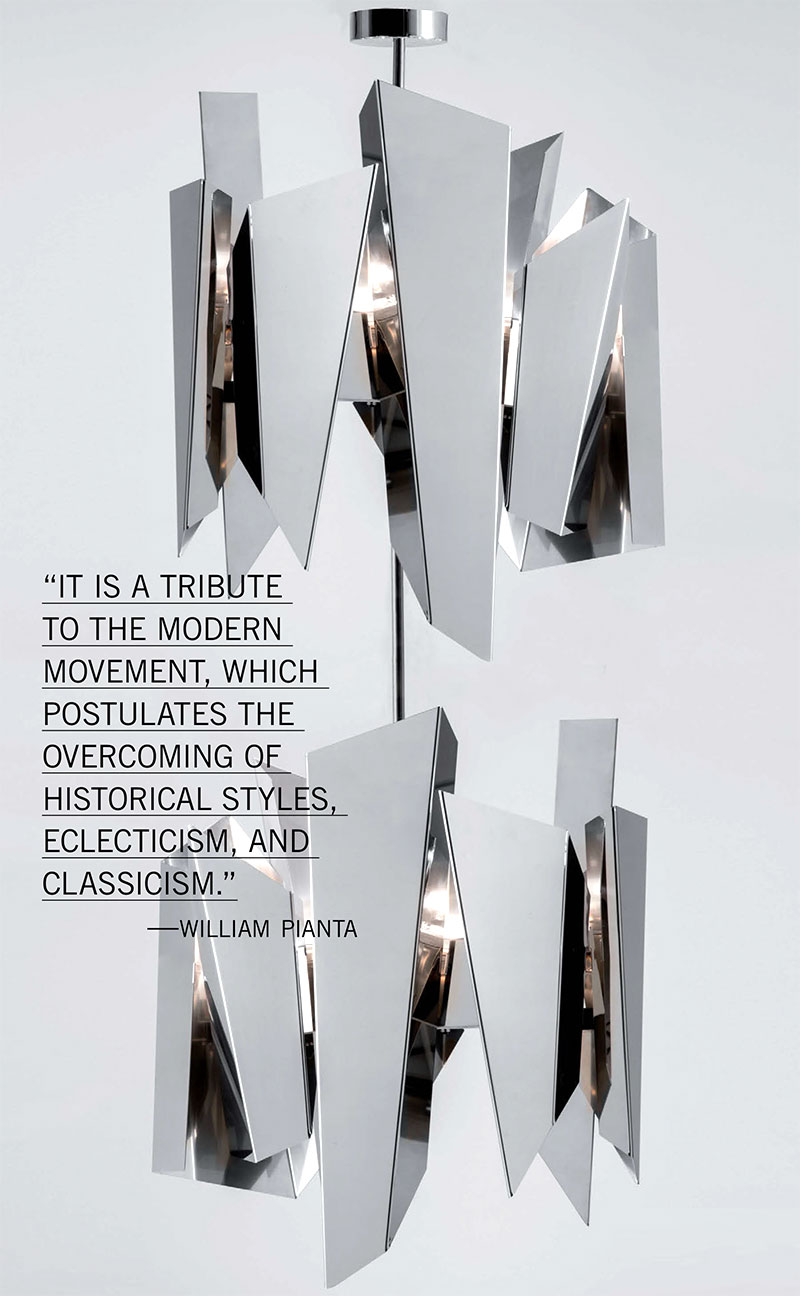 Bright Idea
Designer William Pianta explores new dimensions in lighting design.
September 2016
Ocean Drive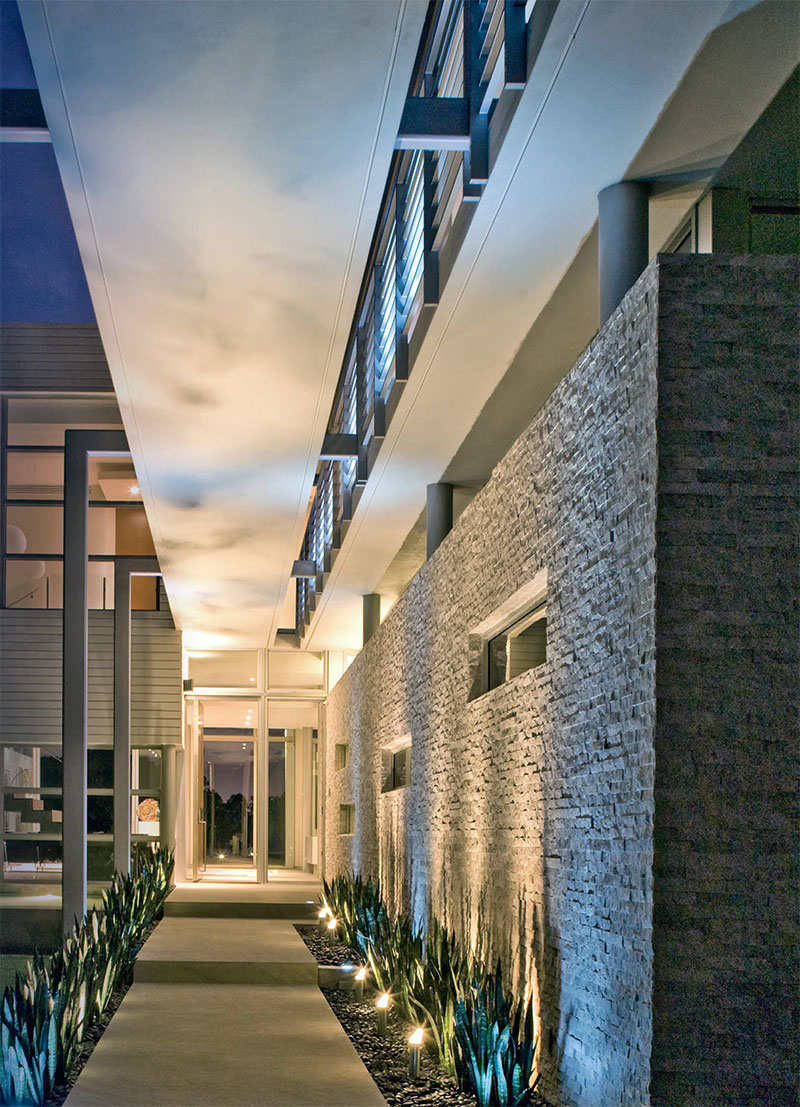 Pioneer Woman
Architect Jaya Kader's thoughtful and sustainable design approach aims to push Miami modernism into a new era.
August 2016
Hamptons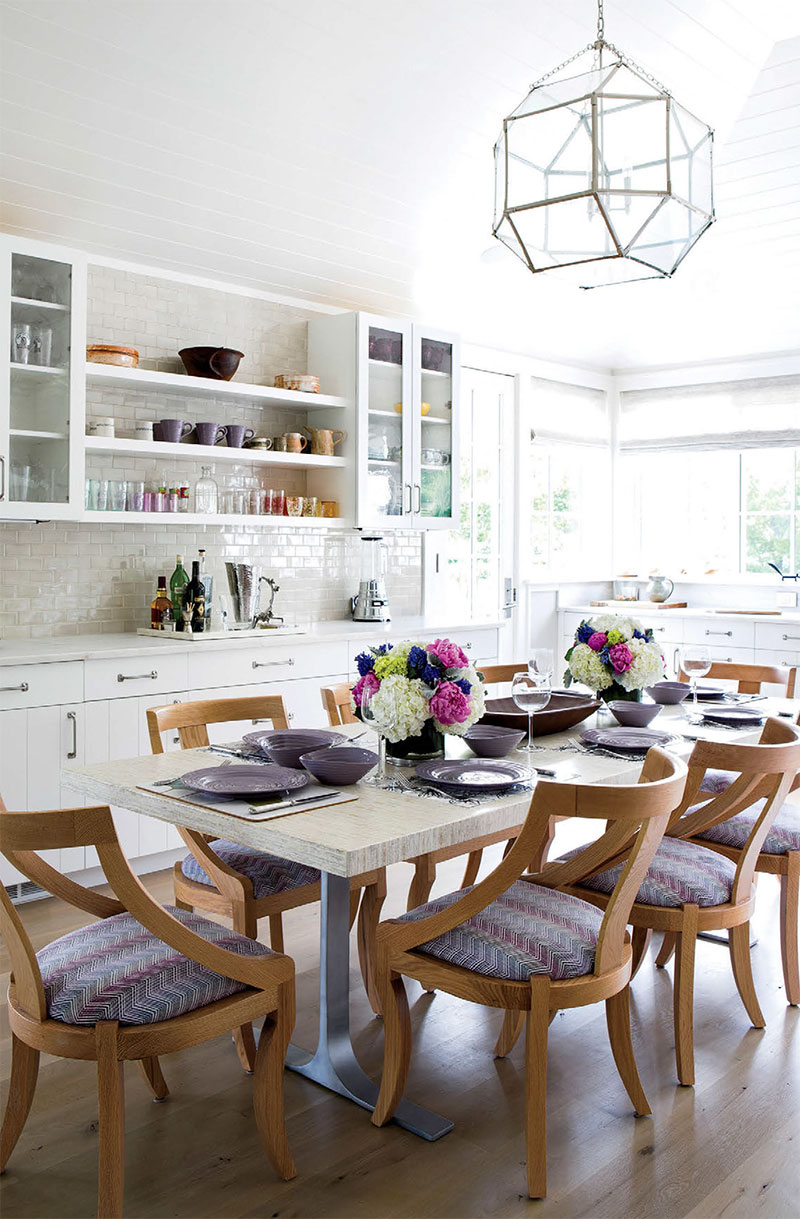 Home, Sweet Home
Designed by Mabley Handler, a new farmhouse-inspired home in Water Mill weaves together memories and modernity.
July-August 2016
Ocean Drive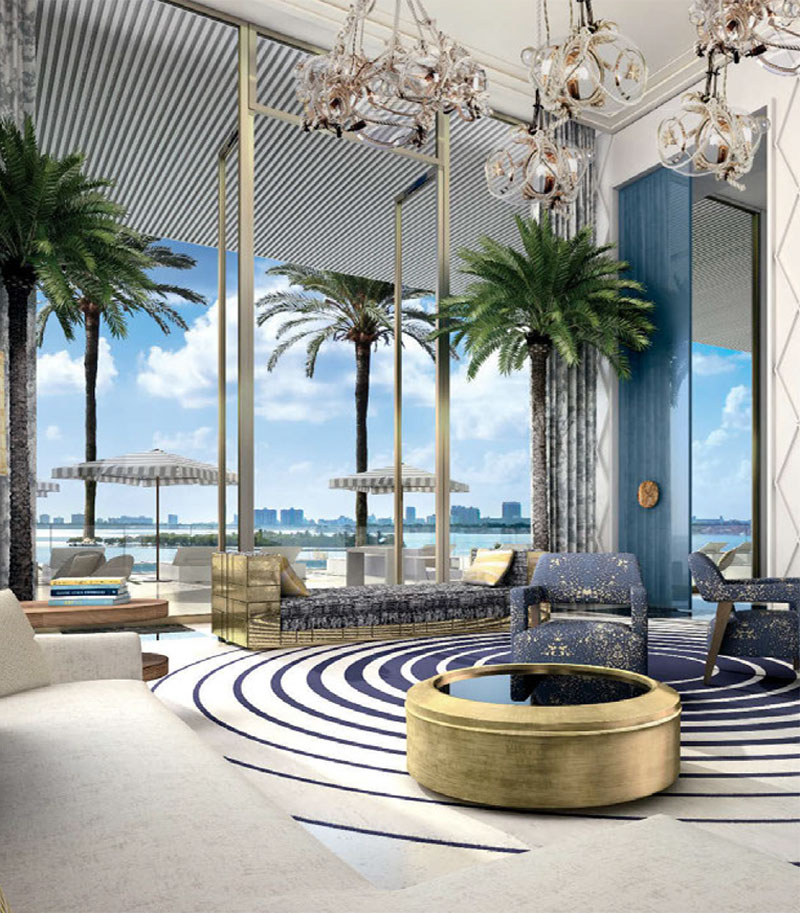 French Twist
At Elysee, designer Jean-Louis Deniot blends the French Riviera with Miami glamour.
July-August 2016
Show Boats International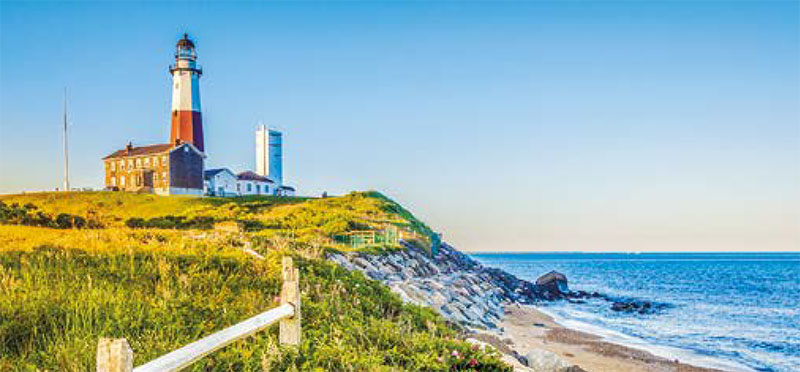 Hello, Hamptons
Graced as it is with ribbons of shimmering beaches, sprawling waterfront estates and spectacular gardens, it's little wonder the Hamptons stands as the favored seasonal playground of New York's rich and famous and Wall Street elite.
August 2016
Hamptons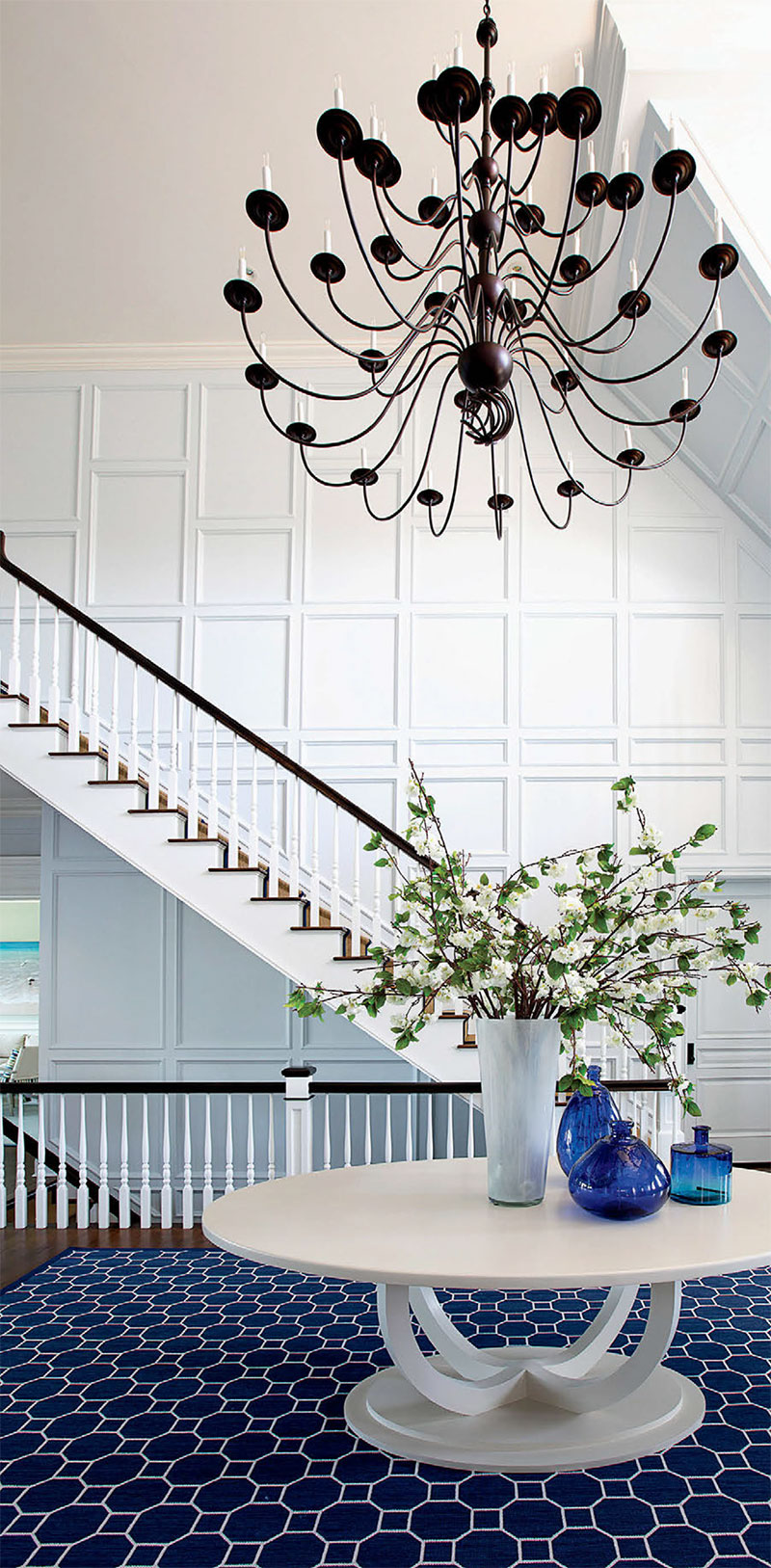 Balancing Act
Designer John Bjørnen strikes a balance between formality and casual comfort in a family-centered weekend house in Bridgehampton.
August 2016
Contract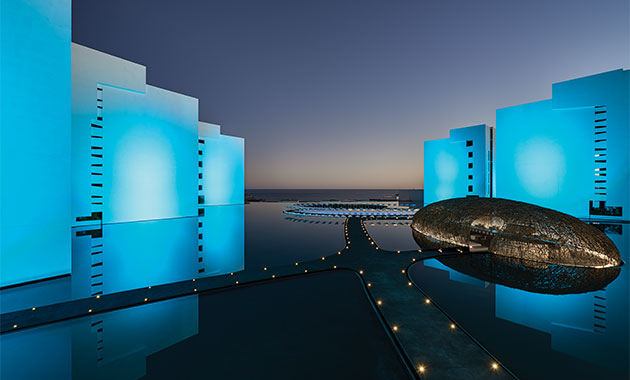 Mar Adentro
If one were to ask Mexican architect Miguel Angel Aragonés if there is a common thread within his work, he would likely respond with the same poetic quality that infuses it: "There's a simplicity of materials, a simplicity of ideas, a simplicity of principles," he says.
June 2016
Hamptons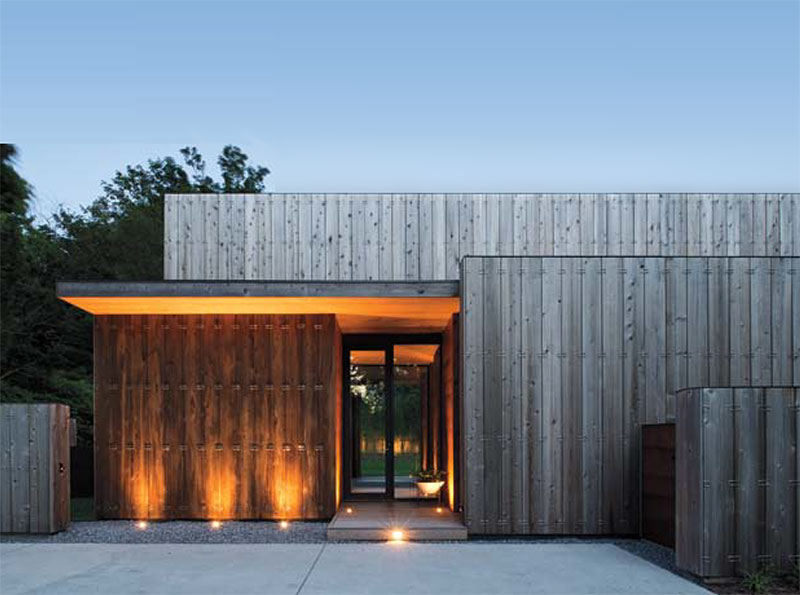 Enduring Design
Concrete houses are gaining favor on the East End for their durability, low maintenance, and aesthetic versatility.